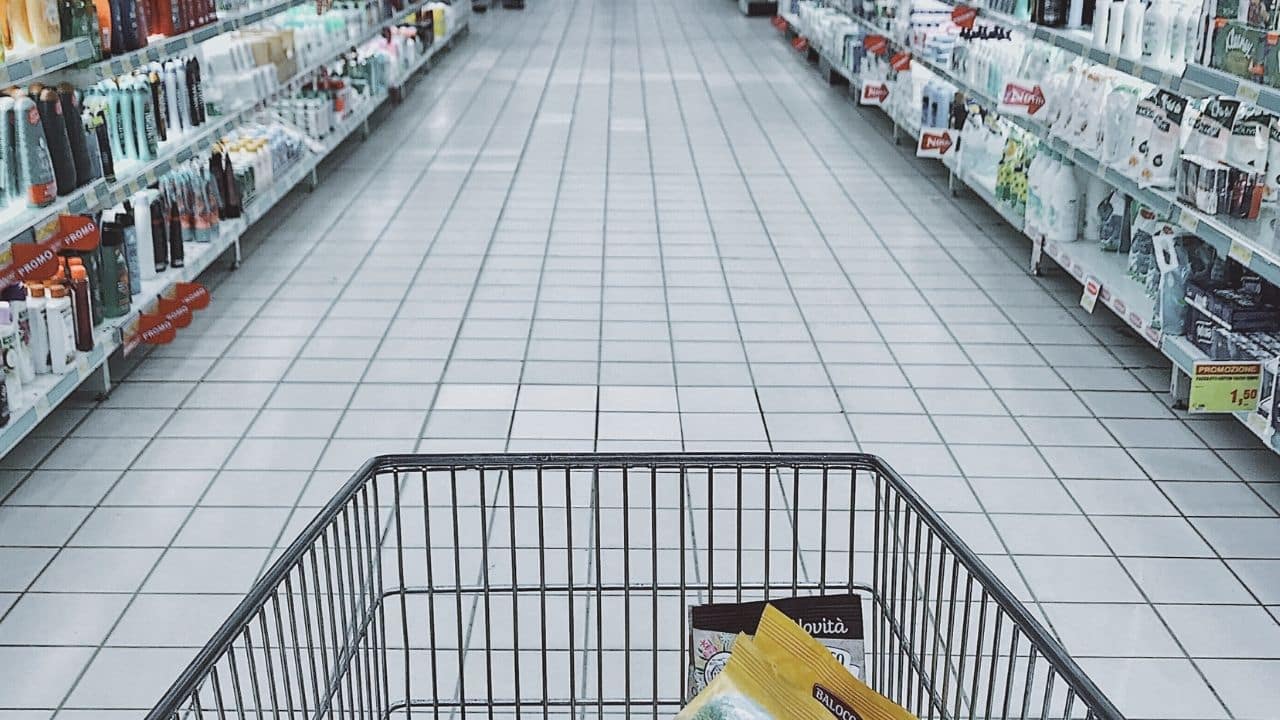 Each week, around 230 million customers visit Walmart. With these many visitors, injuries are bound to happen—and Walmart stores have been sued for everything from slip-and-fall injuries to paralysis and even death.
Each Walmart store has a duty of care to customers to keep the store reasonably clean and free from potential hazards. A breach of this duty can often lead to customer injury—and, in some cases, financial damages to the victim. What legal options do you have if you're injured at a Walmart?
What Types of Injuries Are Common at Walmart?
Walmart stores sell everything from chainsaws and firearms to milk and eggs. As a result, accidents (and the injuries they cause) can take many forms. Some of the most common Walmart accidents and injuries include:
Tripping and falling over products, equipment, or packages in the aisles
Tripping and falling over a hazard left by another patron
Being struck by an object falling from a high shelf
Slipping and falling on moisture or slick surfaces in an aisle
Slipping and falling in the parking lot
Being struck by a vehicle while entering or leaving the store
Being involved in a car accident in the parking lot
Walmart injuries can also encompass deliberate or even criminal behavior by another patron. You may be able to hold Walmart responsible for injuries resulting from assault, battery, or other intentional acts of violence that occur within a store.
What Should You Do if You're Injured at Walmart?
There are a few important things to do if you're injured at Walmart, regardless of how serious your injuries may seem.
First, flag down an employee or call 911 if you need emergency medical attention. The employee can call paramedics for you or find someone in the store who can help you.
The next steps will depend on the severity of the injury and whether you're immediately transported to the hospital. Some dos and don'ts include:
Do:
Report the injury to Walmart. Walmart has a policy requiring prompt investigation of each accident. This will mean taking your written statement, taking any photos of your injuries or other damage, and reviewing and saving any video surveillance evidence.
Take your own photos and talk to witnesses. Once Walmart is on notice of a potentially dangerous condition in its stores, it will usually quickly fix it. This makes it crucial to get whatever photos you can before changes are made. If you have your own photos indicating what happened, it will make it harder for Walmart to deny your claim. You may also want to talk to witnesses and get their names and phone numbers.
Seek medical attention after the accident. Even if you feel OK, you could be dealing with head injuries, soft tissue injuries, or other problems that might not show up right away. The longer you wait to seek medical treatment, the tougher your recovery may be and the harder it might be to show that your injuries were sustained at Walmart.
Don't:
Don't write or sign any statements. You may be asked to write down an account of the incident or sign a written statement that's been drafted for you. Though Walmart employees can be convincing when they ask you to sign these documents, you're not required to sign anything. What's more, you may not be in any position to sign a written statement just after you've been injured, and signing something now could mean having it used against you later.
Don't provide Walmart or its claims adjusters with a recorded statement. Walmart or its representatives may reach out to you a day or two after your accident to see if you'll provide a recorded statement. Again, you're not required to provide a statement, and you may not be in any shape to give one anyway.
Don't accept any early offers of settlement. You have time to decide whether to pursue a civil claim against Walmart. Meanwhile, Walmart and its representatives have a vested interest in settling as quickly (and as cheaply) as possible. Don't be rushed into settling your claim, especially if you're not yet sure how significant your injuries are.
Why is Suing Walmart Different?
Unlike the vast majority of U.S. businesses that have general liability policies designed to pay out in customer injury claims, Walmart is self-insured. This means that Walmart, not a third-party insurance provider, handles its own claims in-house.
If you suspect that going up against a multi-billion dollar corporation involves lots of red tape and delays, you'd be right. Walmart has a large team of attorneys, claims representatives, and others whose goal is to conserve resources by paying out as little as possible. Walmart has a well-earned reputation for taking a hard-line stance and refusing to settle injury claims that aren't airtight.
This means it's a good idea to contact an attorney if you think you may have a legal claim against Walmart. Attempting to get fair compensation for your injuries by working directly with Walmart's claim representatives can be a frustrating and fruitless process. Your attorney can get Walmart's attention by building the strongest possible case and ensuring that you don't go away until you've been compensated fairly.
When May You Have a Legal Claim Against Walmart?
Walmart has a legal duty of care to all customers, employees, and other "invitees" to operate and maintain its stores free from hazards. This means that Walmart can be held legally responsible if a hazard injures a customer—from a bit of moisture in the deli section to a pothole in the parking lot.
To recover financial damages against Walmart, you'll need to prove three things:
Walmart owed you a duty of care;
The actions or inaction of Walmart employees or management caused a breach; and
As a result of this breach, you suffered an injury.
If you can prove all three of these elements, you may be entitled to recover medical expenses, lost wages, and other financial damages you've suffered because of your injury.
A personal injury attorney can work with you to:
Evaluate the facts of your case and determine whether you have a valid claim
Quickly work to gather and preserve evidence supporting your claim
Value your claim to ensure you're not pressured into accepting an early settlement offer
Negotiate with Walmart to see whether it can be resolved outside of court
File a lawsuit and request a trial on Walmart's negligence
Although many cases tend to settle before trial, not all do. And since non-attorneys are held to the same legal standard as licensed attorneys when it comes to litigating a civil lawsuit, having an attorney who is ready and prepared to go to the mat for you can be invaluable.
Where Do You Sue Walmart?
Walmart operates thousands of stores in every state throughout the U.S. In most situations, if you decide to sue Walmart, you'll file your lawsuit in the state court in the county where the Walmart is located. However, if you're a resident of a different state, you may be able to sue in federal court or your own state court instead. In still other cases, you may be able to file your claim in Bentonville, Arkansas, where Walmart is headquartered.
This is yet another reason why it's so important to seek legal advice before filing a civil lawsuit. The path your claim will take (and the speed with which it's resolved) may depend on the court where it's filed, so you'll want to work with your attorney to see which option is the most advantageous.
What Compensation is Available?
If you can prove that Walmart's breach of its duty of care caused your injuries, you'll next need to prove damages. You may be entitled to recover both economic and non-economic damages.
Economic damages are those that are based on the actual economic loss you've suffered. This include:
Medical bills
Unreimbursed medical expenses
Hospital costs
Ongoing medical costs (like physical therapy or rehabilitation)
Lost wages
Loss of future earnings
Property damage
Non-economic damages are those that may be tougher to quantify. They include:
Pain and suffering
Loss of companionship
Proving damages can be a fact-intensive process. Your attorney will work with you to gather evidence supporting your claimed damages. These can include sworn affidavits from you and other family members detailing how the injury impacted your life, doctor's chart notes, or a report from an occupational therapist. It can also involve more cut-and-dried documents like medical bills, paystubs, and credit card statements.
By working with an attorney at Hale Injury Law to quantify your claim, you can be sure that you're considering all your potential damages when you entertain a settlement offer or make a demand.