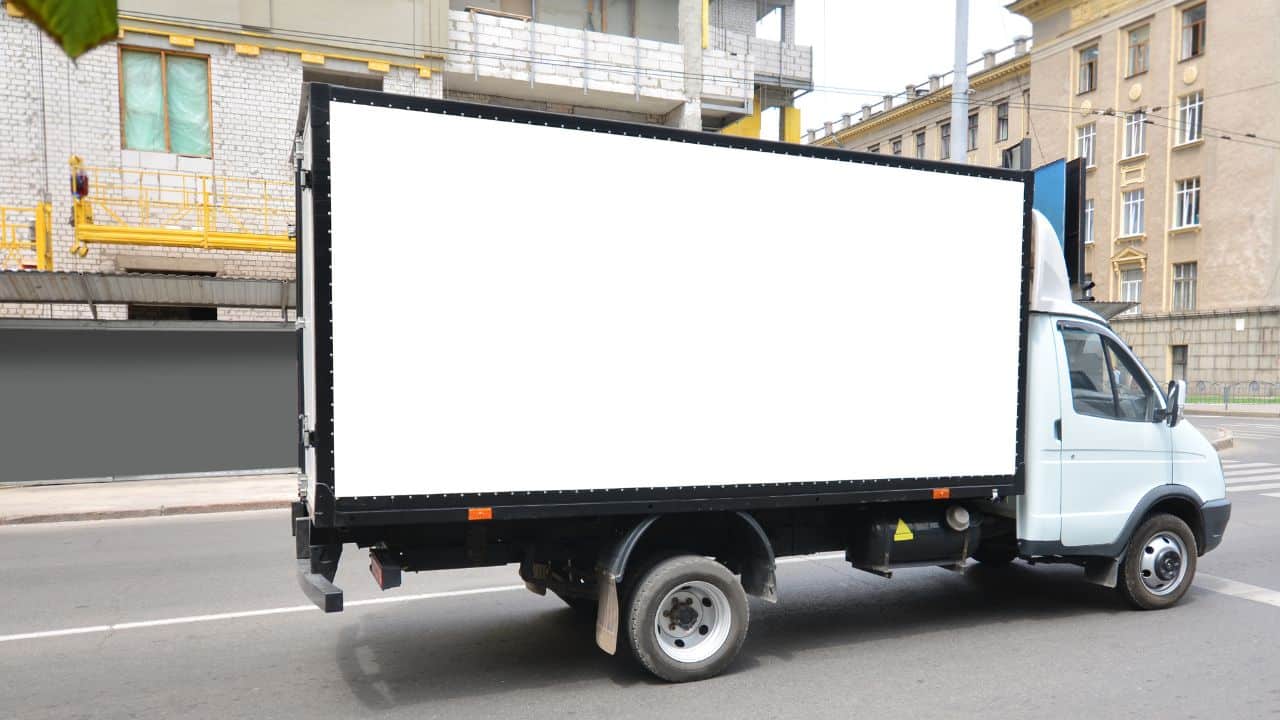 Commercial trucks are far larger, heavier, and more dangerous than passenger vehicles—in fact, around 74 percent of all fatal auto accidents involve at least one commercial vehicle. Because of the risks posed by large trucks, the Federal Motor Carrier Safety Administration (FMCSA) and the U.S. Department of Transportation (DOT) are charged with enacting and enforcing regulations designed to keep commercial truck drivers and other motorists safe.
For 2022, each of the FMCSA's and DOT's trucking regulations enacted in prior years remain in place—but a few sweeping regulatory changes have been added and go into effect in 2022.
Below, learn more about these regulations and why the DOT hopes they'll work to keep motorists safe.
Contents
Entry-Level Driver Training (ELDT) Rule
Under-21 Interstate Truck Drivers
DOT's Drug and Alcohol Clearinghouse Changes
Extension of Medical Examiner Compliance Date
Proposed Safety Regulations
Speed Limiting Rule Re-Introduced
Revisions to Entry-Level Driver Training Regulations
Upcoming Changes
Safety Impact of New Regulations
Entry-Level Driver Training (ELDT) Rule
Effective February 7, 2022, the DOT majorly tightened the requirements for obtaining a commercial driver's license (CDL). The ELDT rule sets forth new minimum training requirements for anyone who wishes to:
Obtain a CDL for the first time
Upgrade their CDL
Add a passenger, school bus, or hazardous materials endorsement to their CDL
Under the ELDT, all entry-level drivers are required to complete a program involving both theory and behind-the-wheel instruction. This training must be provided by an entity listed on the training provider registry maintained by the FMCSA.
Under-21 Interstate Truck Drivers
The aging of the trucking population is a major problem—both for safety reasons and for staffing ones. A dwindling pool of drivers can face increased pressure to work longer hours and drive longer routes.
In response to concerns about the shrinking trucking industry, the FMCSA has proposed a pilot program for commercial drivers who are between ages 18 and 21. Currently, drivers under age 18 can't get a CDL at all, while those between 18 and 21 can only travel intrastate, not interstate.
This Under-21 pilot program, which took effect January 14, 2022, creates an apprenticeship mechanism by which 18-to-20-year-olds can travel long-haul routes. To obtain this certification, apprentices will need to spend 240 hours driving with an over-21-year-old CDL holder in a truck that has certain safety features (including a 65-mile-per-hour governor and an automatic brake system).
It's estimated that each year, up to 25,000 new drivers could be certified as long-haul truckers under this apprenticeship program. This program is scheduled to expire in 2024 unless it's renewed. Over the next couple of years, lawmakers are likely to carefully scrutinize accident statistics to determine whether expanding young truckers' ability to travel the U.S. has had any negative effect on motorist safety.
DOT's Drug and Alcohol Clearinghouse Changes
One proposed rule seeks to revise the way various entities report drug and alcohol violations to the DOT.
Currently, any FMCSA-regulated employers, medical review officers, substance abuse professionals, third-party administrators, and any other service agents are required to report to the Drug and Alcohol Clearinghouse any information related to their employees' (or prospective employees') violation of federal drug and alcohol regulations.
Employers are required to contact the Clearinghouse for information on drug and alcohol violations for all current and prospective employees. If an employer allows an employee to operate a commercial motor vehicle without obtaining approval from the Clearinghouse, they could face hefty fines and fees. Employers are also required to contact the Clearinghouse annually for updated information on each driver currently employed.
A proposed rule would "streamline and improve" this process to place less of an administrative burden on employers. But in doing so, the rule could risk allowing drivers who have violated drug and alcohol regulations to slip through the cracks.
Extension of Medical Examiner Compliance Date
The DOT requires drivers to undergo a certified physical examination before their first trip, and then again every two years. Depending on a driver's health conditions, they may be required to take a physical more frequently—as often as once every three months—until the condition is being adequately managed. If a driver isn't able to pass their DOT physical, they may be restricted from driving until they can.
Some conditions that may require extra monitoring include:
Diabetes
High blood pressure
Heart disease
Sleep apnea
Nearly five years ago, there was a seven-month outage at the FMCSA's National Registry of Certified Medical Examiners; as a result, the FMCSA temporarily suspended medical examiners' ability to upload driver examinations. Unfortunately, this outage has continued to hamper progress in creating and implementing a new software system. And recently, FMCSA proposed extending its compliance date for integrating certain information into its registry, with a new deadline of June 23, 2025.
Proposed Safety Regulations
There are three proposed safety regulations that may soon come down the pike. These include:
Electronic transfer of driver's license data. This would allow states to easily access and transfer CDL data instead of having to juggle multiple proprietary software systems when accessing license information from state to state.
Downgrading licenses after a positive drug test. This proposal would automatically downgrade a truck driver's license if they submit a positive drug test to the Drug and Alcohol Clearinghouse.
Improving FMCSA's new entrant program. Companies that are new to the trucking world will be subject to more stringent requirements than established companies; to complete the New Entrant Program, employers will need to spend their first year creating records and processes that demonstrate compliance with DOT regulations.
Speed Limiting Rule Re-Introduced
More than a year ago, members of the U.S. House of Representatives re-introduced a speed limiter bill that would require truck speeds to be capped at 65 miles-per-hour (or 70 miles-per-hour for vehicles with adaptive cruise control and auto emergency braking systems).
While this proposal stalled, the FMCSA recently revisited it. It's now considering setting the maximum top speed for commercial vehicles at either 60, 65, or 68 miles per hour. The faster a commercial truck is traveling, the longer it takes to stop or react to roadway obstructions, which means that every mile counts when it comes to speed-limiting software.
Revisions to Entry-Level Driver Training Regulations
The Federal Motor Carrier Act (FMCA) had originally scheduled certain driver training regulation revisions to take effect in 2020, but pushed them back as a result of the COVID pandemic. These revisions will require those applying for a Class A or Class B commercial driver's license to complete at least 31 course topics and 19 skills with an FMCSA-certified driving instructor as part of their comprehensive training program.
Upcoming Changes
There are a few other regulations that may be tweaked, created, or otherwise modified during the coming months.
First, Congress has encouraged research into collision avoidance technology for large trucks and commercial vehicles—similar to the technology being employed in passenger vehicles with self-driving features like automatic braking. By largely removing driver error from the equation, federal regulators and legislators hope to reduce the frequency and severity of commercial vehicle accidents.
Next, it's likely that the COVID-related expansion in hours-of-service (HOS) regulations may soon be reverting to their pre-pandemic norms. During the pandemic, with many truckers sidelined and supply-chain issues on the rise, federal regulators temporarily expanded the HOS regulations to allow for longer workdays. But even though these changes were designed to be temporary and in response to the pandemic, no deadline was set.
Because tired drivers pose a safety risk to themselves and others, it's likely that these HOS regulations will be tightened once again—though so far, there's no timeline on any change to this rule.
Safety Impact of New Regulations
Some of the new regulations—such as the ELDT rule—are designed to improve driver training and safety. But others, like the expansion of hours-of-service regulations and the Under-21 pilot program, are focused more on the practical impact of having fewer truckers on the road. And unfortunately, balancing these economic and labor market interests can sometimes mean compromising the safety of other motorists in the process.
If you or a loved one has been injured in a commercial truck accident, you have legal options. And if you're able to show that the truck driver was violating one or more federal regulations—inadequate training, drug or alcohol use, or exceeding the hours of service—your claim will be that much stronger. It's important to talk to an experienced commercial truck accident attorney like Hale Injury Law to protect your rights and fight for the compensation you deserve.