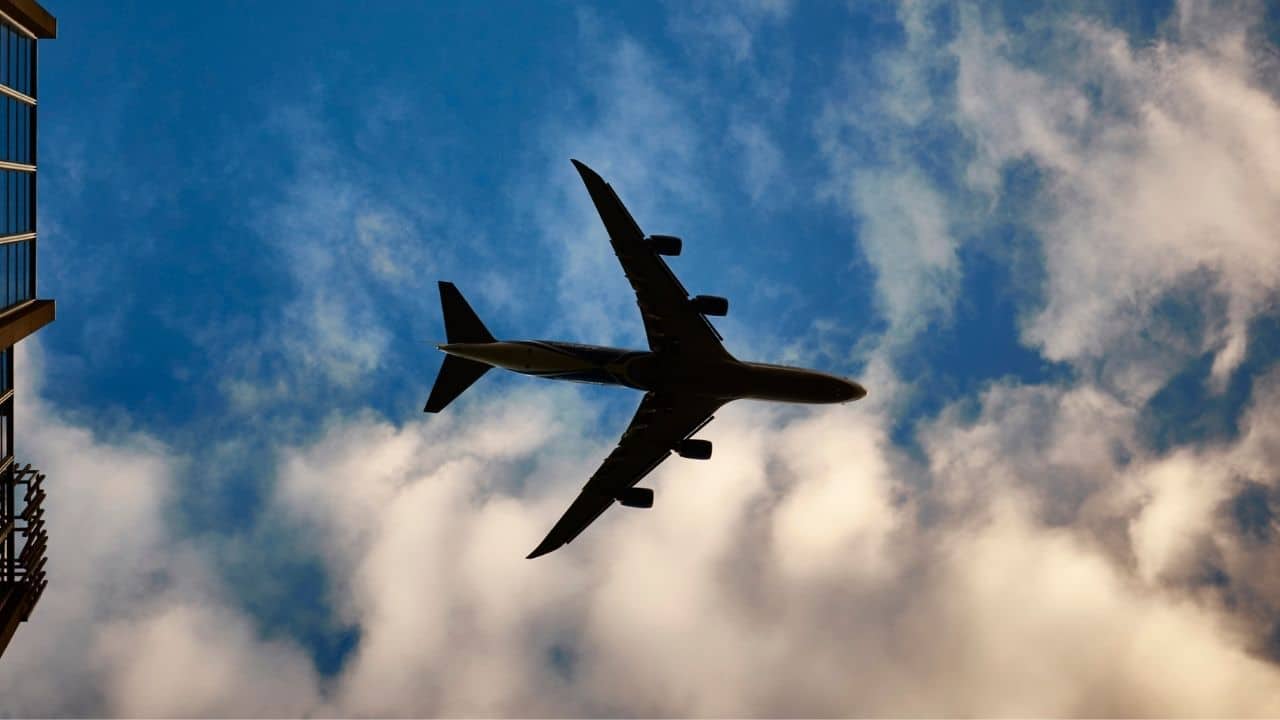 Although the number of airline crashes in the U.S. has remained very low over the last few decades, there are still dozens of airline-related accidents and injuries each year—some sadly resulting in death.
On February 4, 2022, passengers of a Sun Country airplane flying from Las Vegas to Minneapolis experienced a harrowing ordeal when their flight made a hard emergency landing due to a landing gear malfunction. Though no injuries were reported, the emotional trauma and terror some passengers have described make this no ordinary malfunction.
What Happened on Flight 110?
Sun Country Airlines Flight 110 was a red-eye flight headed from Las Vegas to Minneapolis in the early morning hours of February 4. With 56 passengers and crew on board the 21-year-old Boeing 737-800, the plane was only at about one-third of its total capacity—and, ultimately, it only spent about 40 minutes in the air.
Shortly after takeoff, at around 9,400 feet, the pilot announced that there was a landing gear malfunction that couldn't be resolved by the onboard computer system. The plane then turned back to Reid International Airport at Las Vegas. After landing, passengers reported that there was a "huge bang" as the right landing gear collapsed and the plane tilted and skidded, sparks flying, before coming to a stop. The plane ultimately had to be towed away due to the damage.
Sun Country CEO indicated that the airline plans to work with the National Transportation Safety Bureau to investigate the malfunction and determine what happened.
How Common are Airline Injuries?
In 2020, the number of airline injuries in the U.S. was significantly down from prior years—largely because of the dampening effect COVID-19 had on air travel. That year, there were only 11 accidents—the lowest number in more than 20 years—and zero deaths. But in 2019, there were 36 airline accidents, including one fatal accident; in 2018, 28 total accidents included one that led to a passenger death.
Even non-fatal crashes can result in serious, sometimes permanent injuries. When a large plane or jet strikes the ground too hard, passengers may be thrown about the cabin, suffering soft tissue injuries like whiplash, broken bones, or traumatic brain injuries. Fires can result in smoke inhalation, burns, or carbon monoxide poisoning. Airline injuries are more common than one might think.
And while none of the passengers of the Sun Country flight reported injuries at the time, many of the physical problems airline accidents can cause may not show up for days, even weeks. Soft tissue injuries may take some time to develop, and people who sustain traumatic brain injuries after striking their head may not notice until symptoms become severe.
What's more, some airline injuries aren't from the plane itself, but from passengers engaging in criminal behaviors like assault. The number of assaults and sexual assaults on airlines is on the rise, and these types of assaults can cause physical and emotional damage to those affected. If the airline is aware of an issue with an unruly passenger and doesn't take appropriate steps to remove or restrain them, it could be liable for any damage this person inflicts on other passengers.
What Recourse is Available After a Plane Accident?
If you or a loved one has been involved in an accident on an airplane, you may be able to recover financial damages from the airline, its employees, the airport, the plane manufacturer, or other responsible parties.
There are two primary kinds of aviation lawsuits, and they vary depending on the type of airline and size of the plane.
Commercial and private carriers of planes that have over 20 seats are both governed by the Federal Aviation Act, which is enforced by the Federal Aviation Administration (FAA).
Private carriers of planes under 20 seats are subject to both the Federal Aviation Act and the General Aviation Revitalization Act of 1994 (GARA). GARA places some limits on when a plane manufacturer can be sued, though passengers still retain their rights under the Federal Aviation Act.
The Federal Aviation Act requires airlines to exercise a high standard of care to ensure passenger safety. If a carrier breaches this standard of care and this breach results in your injury, you may have a claim under the Act.
What About Accidents in the Airport?
Some airline injuries may happen before boarding—for example, water or frayed carpet on the ramp leading to the plane could cause passengers to slip and fall, or an airline employee could assault a passenger while in the airport. Determining who is responsible for a pre-boarding accident will depend on the facts and circumstances of the case.
Generally, an airline is responsible for its employees' actions inside both the plane and the airport, while the airport is responsible for ensuring the safety of passengers pre-boarding and the safety of the facility itself. This means that if you slip and fall in an airport bathroom, the airport will likely be responsible; but if you're assaulted by an airline employee while in the airport bathroom, the airline is likely to be responsible.
What Damages are Available?
If you've been injured in an aviation accident, you may be able to recover both compensatory and punitive damages.
Compensatory damages are those that compensate you for actual harm you've suffered—like medical bills, property damage, lost wages, and lost earning capacity. These damages can also include pain and suffering or emotional distress.
Punitive damages don't need to be tied to the actual damages the injured person has sustained; instead, they're intended to punish the airline (or airport) for excessively negligent behavior.
There are important time limits when it comes to filing a lawsuit against an airport or airline—so if you or a loved one has been injured, it's important to seek legal advice quickly. The longer you wait, the harder it may be to get the evidence you need to build your case. Hale Injury Law can help protect your rights and ensure that you get all the compensation you deserve.