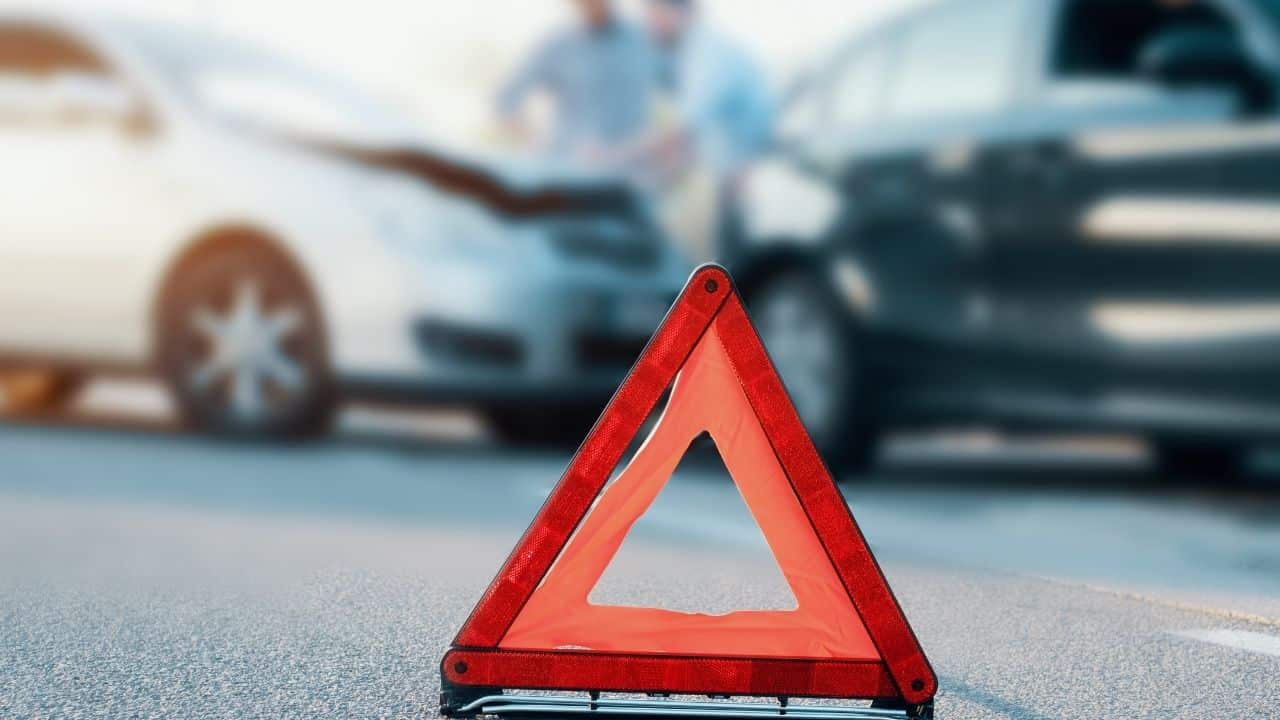 In the decade since Uber and Lyft were launched, these ride-share companies—and others—have changed the face of the taxi industry. But because so many ride-share drivers are independent contractors and aren't employed by a parent company, assessing liability and apportioning damages in a ride-share crash can be complicated.
If you've recently been involved in an Uber or Lyft car accident in Nevada, it's crucial to understand how state and local laws work when it comes to holding the responsible party liable. Below, we'll discuss Nevada's ride-share laws and what rights you have if you're involved in a ride-share crash.
What to Know About Ride-Sharing in Nevada'
Nevada Revised Statutes Chapter 706A addresses ride-share companies like Uber, Lyft, and any other "transportation network companies." A transportation network company is any network that uses software (like an app) or any other digital communication to partner drivers and passengers for transportation; a driver is engaged in ride-sharing whenever they're transporting passengers or, after they've accepted a transportation request, they're traveling to pick up a passenger.
To be a contractor for a ride-sharing company, drivers must complete an application, have their driving history investigated, and obey all traffic laws at all times. Nevada requires the ride-sharing company to evaluate the driver's criminal history at least once every three years.
Nevada's At-Fault Traffic Laws
Because Nevada is an at-fault state, assessing liability for a ride-share accident will depend on who caused the crash. Generally, the person at fault (or their insurance) will pay for a ride-share accident, though there may be some exceptions.
Fault is often clear-cut—such as someone who runs a red light or rear-ends you at a stop sign—but sometimes can be more difficult to assess. Even if the initial police report indicates that one driver bears more fault than the other, this presumption can be rebutted later, especially if the case goes to trial and both parties are able to present evidence.
Assessing Fault for a Ride-Sharing Accident
Though Nevada is an at-fault state, the circumstances of each individual crash can dictate how an insurance claim (or lawsuit) may proceed.
If the ride-share driver is at fault and:
The crash occurs while the ride-share driver is transporting a passenger; regardless of whether the injured person is in the ride-share vehicle or another vehicle, the ride-share company's insurance will apply. (More on this below.)
The crash occurs while the ride-share driver is on his or her way to pick up passengers; the ride-share company's gap insurance should apply if the driver's own coverage is insufficient to cover the damages. This gap coverage is often available in $25,000 or $50,000 increments and can provide a bit more protection for injured persons. However, if the driver has adequate coverage without the gap insurance, it's more likely that only his or her own private insurance will pay.
The crash occurs while the ride-share driver is driving on his or her own time; their private auto insurance will apply.
If the ride-share driver is not at fault, the at-fault driver's insurance will apply.
This formula gets tricky if the at-fault driver is uninsured or underinsured. Although Uber used to provide its Nevada drivers with $1 million in liability coverage for uninsured or underinsured motorists, because Nevada no longer requires drivers to have this coverage, it's all but unavailable. Lyft only provides high-limit liability coverage in certain states, and it is unclear that Nevada is one of them.
Nevada's low coverage requirements can pose a problem for those who are injured in accidents where the ride-share driver isn't at fault. Currently, Nevada's minimum coverage limits are $25,000 per person in bodily injury, $50,000 per accident in personal injury, and $20,000 per accident in property damage.
With the average price of a new vehicle now exceeding the $40,000 mark, this $20,000 property damage limit often isn't enough to cover even a fender-bender. The injury coverage limits also won't provide much help for those who have more than minor scrapes and contusions; the $25,000 per person bodily injury limit may cover a day or two in the hospital, but is unlikely to extend to lost wages, surgery, or the cost of any follow-up care.
And if the at-fault driver doesn't have any insurance at all, you'll have even less chance of recovery—generally, those who take the risk of driving without a valid insurance policy tend to be judgment-proof.
Under these circumstances, the injured person (or ride-share driver's) uninsured or underinsured motorist (UM/UIM) coverage may kick in. There's one major exception, though: if you're the ride-share driver and are injured in an accident caused by an uninsured or underinsured motorist while you're transporting passengers, your private auto insurance is unlikely to provide any protection.
Instead, you'll need to rely on the high-limit liability policy provided by your ride-share company, which should offer some compensation for injuries or property damage caused by an uninsured driver.
What About Comparative Negligence?
Under Nevada law, an injured person's recovery can be limited (or even barred entirely) if they're found to be comparatively negligent. Comparative negligence is an affirmative defense that the defendant can raise if they don't think they deserve to bear total financial responsibility for the accident or your injuries.
This defense claims that because the injured person was partially at fault for their own property damage or bodily injury, they shouldn't recover as much in damages from the at-fault person.
If a victim is found to be comparatively negligent, their total damages will be reduced by the degree to which they were negligent.
So if, for example, a plaintiff suffered $100,000 in damages and is determined to be 35 percent at fault for their injuries, the maximum amount they can recover from the other driver is $65,000. If a victim is more than 50 percent at fault for the accident or their injuries, they may not be able to recover any damages at all from the other party.
Some common examples of situations that can lead to a comparative negligence defense include:
Failing to wear a seatbelt (or helmet, for motorcycle riders)
Failure to yield
Sudden braking that causes a rear-end collision
Driving with drugs or alcohol in your system
Texting while driving
Failing to follow up on recommended medical treatment after an accident
Engaging in other activities that exacerbate the injuries suffered in the crash (like drinking heavily or getting into a physical fight)
Driving while impaired is often a heavily litigated topic when it comes to comparative negligence. Even if the other driver is entirely at fault for the collision, by arguing that the victim was intoxicated—and, therefore, not able to react quickly to avoid the accident—the at-fault driver may be able to reduce their financial liability.
Comparative negligence is often an issue that's presented to the trial court or jury. That means that, unless there's overwhelming evidence of comparative negligence at the outset, it's unlikely to have a major impact on the strength of your claim until or unless you get to the trial stage.
Because so many auto accident claims are settled outside of court, a fairly weak comparative negligence defense may never make it to a courtroom.
How Do Taxi Companies Fit Into This Puzzle?
Although taxi drivers often own their own vehicles, just like ride-share drivers, assessing liability in a taxi cab collision can be much different. Many taxi drivers are employees—despite owning their own vehicle—and therefore are subject to the restrictions and coverages of their employer.
Ride-share companies, on the other hand, employ their drivers as independent contractors, which is a looser relationship than the employer-employee one. Generally, the taxi driver's employer will carry insurance that provides protection to the driver themselves, any passengers who are injured while riding, or other vehicles the taxi driver may collide with.
However, there's one major difference. While Uber and other ride-share services provide uninsured/underinsured motorist coverage, most taxi companies don't (and aren't required to by law).
This makes riding in a taxi much riskier given Nevada's low minimum coverage limits; if you're involved in an accident while riding in a taxi and the at-fault driver's insurance isn't enough to cover your injuries or damage, you may not have any recourse through the taxi driver's insurance.
By the same token, if the taxi company doesn't carry enough insurance to compensate you for your injuries and the taxi driver was at fault for the accident, your recovery options could be limited.
An Experienced Attorney Can Help You Preserve Your Rights
Ride-sharing has quickly become a multi-billion dollar industry. But with the rise in ride-sharing has come a rise in the litigation of ride-share accident cases. These cases are different from traditional auto accident cases and often have nuances that may not be apparent to attorneys who don't have experience in this area.
It's important to seek advice from an attorney with specific experience in litigating ride-share accidents before you accept any settlement offer. The at-fault driver's insurance company often has a vested interest in settling the claim for as little as possible, and taking the first offer can mean leaving money on the table.
What's more, an initial settlement offer may not be enough to fully compensate you for the injuries you've suffered.
Before you speak to the at-fault driver's insurance company, get in touch with an attorney who can thoroughly evaluate your claim and give you a better idea of what it's worth.