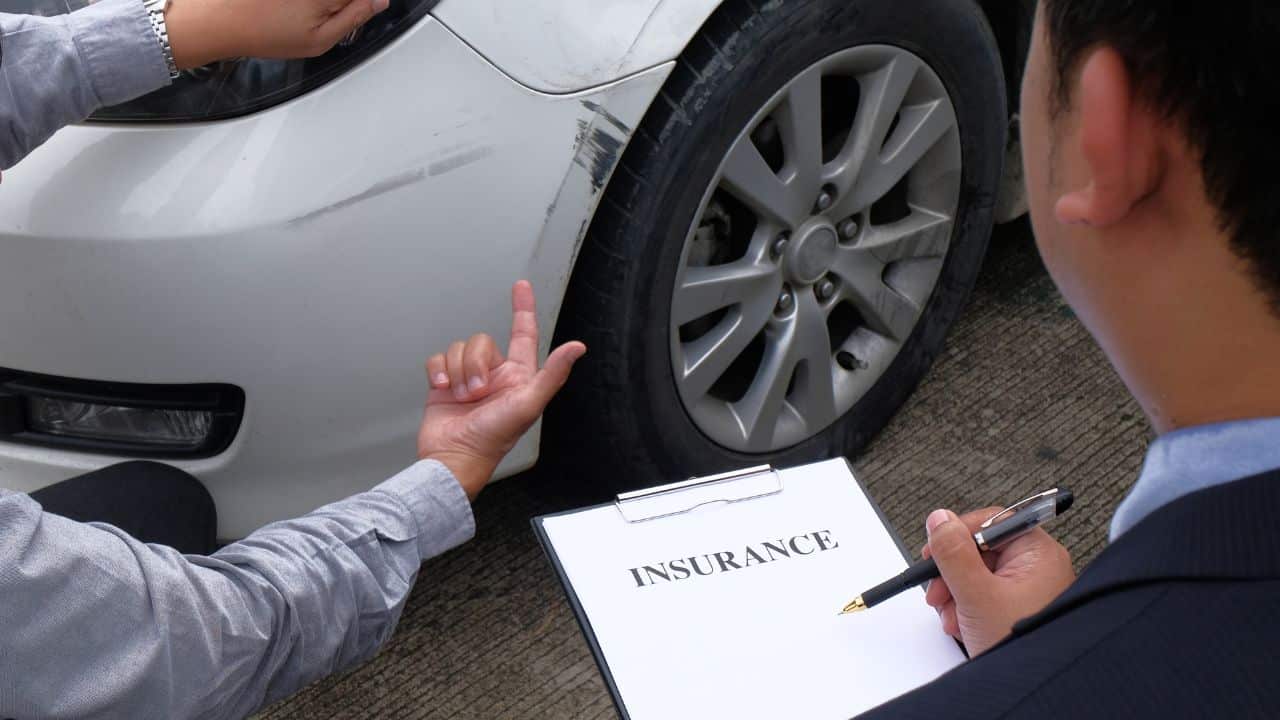 The moments during and after a car crash can pass in a blur—often leaving you unsure of your next steps. How will you get around until your car is repaired? Who will pay for the injuries and vehicle damage you've sustained? Will your insurance company handle this, or do you need an attorney?
Under Nevada law, insurance companies are held to strict time limits when it comes to settling a claim, but this doesn't mean they'll offer what you're truly owed. Read on to learn more about how long your insurance company has to settle a claim, as well as what you should do if you're not sure the deal or settlement your insurance company is offering is a good one.
What's the Nevada Insurance Claim Timeline?
Nevada insurance companies have just under three months—or 80 working days—to settle a car accident claim once it has been filed. Along with this timeline, Nevada insurance companies are also held to strict time frames involving acknowledgment and acceptance of the claim.
Acknowledging the claim and sending paperwork
Insurance companies have 20 working days to acknowledge receipt of the insurance claim and to send out all relevant instructions and paperwork to the policyholder. Among the items the insurance company is required to send are proof-of-loss forms, which require the policyholder to make legally-binding statements about the scope of the damage and any injuries that have been suffered.
Deciding the claim
After an insurance company receives the proof-of-loss forms and other relevant documentation from the policyholder, they have 30 working days to make a decision whether to pay, deny, or settle the claim.
Making final payment
Once a claim has been approved, the insurance company has another 30 working days to make the final payment.
Combining each of these timelines means that an insurance claim can be processed and settled within 80 days of the accident. However, delays in the receipt or submission of proof-of-loss forms can often extend this timeline, as can delays in communication between the at-fault driver, the insurance companies, the adjusters, and other parties. Insurance companies can also request 30-day extensions of their deadlines, further dragging out the claim.
What Happens When an Insurance Claim Isn't Settled?
As a policyholder, you're never required to accept a settlement offer. And if you're not being offered a fair settlement, if your insurance company refuses to settle the claim by arguing that you were at fault, or if your insurance company is taking far too long to make a decision on your claim, you may be able to file a lawsuit against your insurance company yourself. This is called a "bad faith lawsuit."
In Insurance Contracts, "Good Faith" is Required
Insurance companies that operate in Nevada must adhere to various "good faith and fair dealing" requirements. These include:
Paying legitimate claims, up to the limit, on a reasonably prompt basis when the policyholder suffers a covered loss
Promptly investigating claims to determine liability
Defending the policyholder against liability or other insurance claims brought by third parties
Making efforts to settle claims in good faith
An insurance company may violate this good faith requirement and act in bad faith when it denies benefits to a policyholder while knowing that the policyholder is or should be entitled to those benefits. This can also cover negligence; an insurance company that fails to adequately investigate a claim may also be guilty of bad faith.
What bad faith doesn't cover is a mistake. If a policyholder alleges that their insurance company committed a minor oversight, made a mistake that was later corrected, or made an assessment that was reasonable at the time but turned out to be wrong, they're unlikely to prevail in a bad faith lawsuit.
What Do Plaintiffs Need to Prove in a Bad Faith Lawsuit?
A bad faith lawsuit is a sort of hybrid of a contract claim and a personal injury lawsuit. In order for a plaintiff to establish bad faith on the part of their insurance company, they'll need to prove three key elements by a preponderance of the evidence:
The policyholder's insurance claim is considered a "covered loss" under the policy's language
This policy obligates the insurance company to pay damages to the policyholder or a third party
The insurance company acted in bad faith by denying the claim or failing to defend the policyholder
To prove each of these factors, the policyholder will need evidence. This may range from correspondence from the insurance company to video or audio communications, personal notes about conversations had with insurance representatives, crash scene photos, and medical records. Through the discovery process, a plaintiff may also be able to take depositions (or sworn interviews) of key personnel, seek requests for admission and interrogatory responses from the insurance company, and even request internal insurance company communications.
What Does Bad Faith Include?
Insurer bad faith can take many forms. Some of the most common types of bad faith claims involve:
Refusal to promptly and fairly investigate a valid claim
Failing to establish or adhere to reasonable standards for investigation
Misrepresenting provisions of the policy or what is covered
Failing to communicate with the policyholder about a claim
Ignoring a claim after it has been filed
Providing misleading information about policy coverage to the policyholder or a third party
Impeding the policyholder's ability to defend against a third-party claim
Undervaluing a claim without adequate support
Requiring excessive or irrelevant paperwork from the policyholder before processing a claim
Attempting to coerce the policyholder into settlement
Failing to act in the policyholder's best interests
It's important to point out that bad faith only applies when there's no valid reason to deny a claim. If a policy exclusion applies—for example, if you allow someone else to borrow your vehicle, drive while under the influence, or allow certain coverages to lapse—the terms of your insurance policy may allow your insurance company to decline coverage in good faith.
But because these types of actions can occur at any stage in the insurance claim process, it's often a good idea to consult a personal injury attorney as soon as you can. Not only can your attorney give you a fair idea of how much your claim is worth, but they can also help you fight back against the insurance company's overreach or its failure to adequately investigate your claim or pursue damages from those responsible.
What Damages are Available in a Bad Faith Lawsuit?
A plaintiff who is able to establish the three elements of an insurance bad faith claim may be eligible to recover both compensatory and punitive damages from the insurance company.
Compensatory damages are designed to cover a policyholder's actual losses. They can include:
The funds the insurance company should have paid initially

Medical bills
Property damage
Lost wages
Loss of future earnings
Other expenses stemming from the accident

The costs of hiring an attorney to seek payment of the insurance claim
Any amounts the policyholder was required to pay out of pocket to defend a claim
Emotional distress damages caused by the insurance company's bad faith
Punitive damages may also be available in certain extreme cases. These damages aren't necessarily connected with any out-of-pocket costs the plaintiff has suffered, and instead are awarded in cases where the insurance company is shown to have acted with fraud, malice, or oppression. Nevada has no cap on the amount in punitive damages a plaintiff may be awarded if an insurer is shown to have acted in bad faith.
Talk to Hale Injury Law, a Nevada Personal Injury Attorney
Even a straightforward car accident claim may be more complicated than it first appears. And insurance companies don't have your best interest in mind—their focus is on settling claims as quickly as possible, for as little as possible.
An experienced personal injury attorney such as Hale Injury Law can help evaluate a claim, assess responsibility, and take all the steps necessary to ensure that those who are responsible pay for the damages caused. 
There are strict time limits on when a Nevada bad faith insurance lawsuit may be filed. While there are exceptions to these limits that may apply in certain cases, it's always a good idea to consult an attorney as soon as possible after an accident. You may be pressured to settle your claim quickly, for less than it's worth, and before the entire scope of damages has been appropriately assessed.