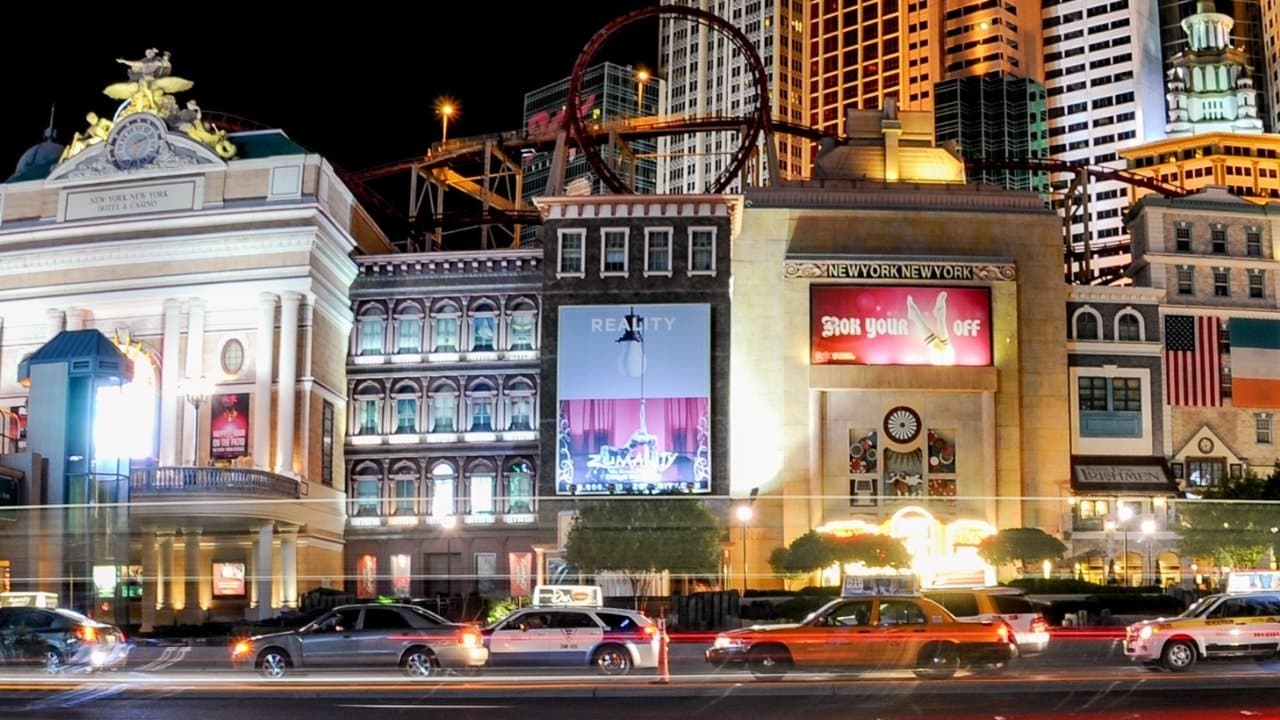 The Las Vegas Valley saw an uptick in serious car crashes during September 2022, with one day—Friday, September 23—involving three fatal accidents within the span of just a few hours. Also in September, the city achieved the grim milestone of 100 traffic fatalities in the Las Vegas metro area in 2022.
Locals have expressed concern about this trend, while authorities attribute this increase in crashes to speeding, driver inattention, impairment, and lack of familiarity with local roads.
Below are more details on these crashes, as well as other serious auto accidents that took place in Las Vegas this month.
Single-Vehicle Crash Kills Driver, Leaves Child Injured
On August 24, at around 2:00 a.m., a female driver lost control of her white Cadillac and veered off Charleston Road (near Pecos Boulevard), striking a pole. First responders rushed both the driver and her four-year-old daughter to University Medical Center, where the driver passed away. The child's condition remains unknown, and police are investigating the extent to which impairment may have contributed to the crash.
Two-Vehicle Collision Leaves Two Hospitalized
On August 25, a 2019 Hyundai Sonata that was traveling east on Elkhorn Road collided with a 2014 Volkswagen Jetta that was turning left from Cimarron. The 22-year-old Volkswagen driver was transported to University Medical Center with life-threatening injuries, while the other driver was also transported to the hospital with minor injuries.
Three-Vehicle Crash Kills 1
At around 8:20 p.m. on Wednesday, August 31, a silver Honda passenger vehicle, a black Ford pickup truck, and a gray Hyundai SUV were all involved in a crash that killed one driver and sent the other two to the hospital with serious injuries.
This accident occurred when the Honda passed the Ford while traveling northbound on South Valle Verde Drive, colliding with it; the Ford then drifted into the southbound travel lanes near Clearwater Canyon Drive, where it collided head-on with the Hyundai.
The second crash caused the 54-year-old Ford driver to be partially ejected from the vehicle. He was transported to the hospital, where he succumbed to his blunt force injuries. The other two drivers were also transported to the hospital, both in critical condition. Both speed and reckless driving are considered factors in the accident.
Driver Survives Roll-Over Crash in North Las Vegas
A driver escaped serious harm after a Thursday morning roll-over crash at Lake Mead and Revere. This crash occurred at about 6:30 a.m. on September 1. The driver was transported to University Medical Center as a precaution, but is expected to make a full recovery.
Hit-and-Run Crash Leaves Pedestrian Critically Injured
At around 10:00 p.m. on Monday, September 6, Las Vegas police responded to an accident near Cobblestone Avenue west of Candlelight Street. Video surveillance revealed that a light-colored SUV was traveling east on Cobblestone when it struck a pedestrian in the roadway. The pedestrian was flung in the roadway east of Candlelight, and the SUV fled; emergency medical services took the pedestrian to University Medical Center with critical injuries.
The Las Vegas Metropolitan Police Department is still seeking information on the crash, and urges anyone with knowledge to call its Collision Investigation Section at (702) 828-4088 or to provide an anonymous tip through Crime Stoppers at (702) 385-5555 or www.crimestoppersofNV.com.
Pedestrian in Motorized Wheelchair Seriously Injured in Crash
North Las Vegas police continue to investigate a crash that left a pedestrian with serious injuries. The victim was crossing Craig Road in a motorized wheelchair during the early morning hours of September 7 when he was struck by a car traveling westbound. The driver remained at the scene following the crash, and impairment is not believed to be a factor in the collision.
Two Motorcyclists Killed in September 10 Crashes
On Monday, September 10, two Las Vegas motorcyclists were killed in separate crashes.
The first crash involved a Nissan Titan pickup truck that performed a U-turn near North Las Vegas Boulevard and East Cheyenne Avenue just before 1:00 p.m. This truck struck a 28-year-old motorcycle rider, who was traveling at a high rate of speed; the rider was thrown from his vehicle and pronounced dead at the scene. The 79-year-old pickup truck driver was uninjured, though his 80-year-old passenger was transported to the hospital with minor injuries.
Then, just before 5:00 p.m., a 32-year-old motorcyclist was killed when he collided with a Chevy Silverado truck on South Decatur Boulevard at Doe Avenue. Police reported that the collision occurred when the Silverado turned left across the motorcyclist's path. The motorcyclist was transported to University Medical Center, where he succumbed to his injuries. The Silverado driver remained at the scene and showed no signs of impairment.
These deaths marked a grim milestone for the Las Vegas Metro Police Department, as the second motorcyclist was the 100th person to succumb to fatal crash-related injuries in 2022.
T-Bone Collision Kills Teenager
A Sunday night T-bone collision at North 5th Street and San Miguel Avenue left a 19-year-old dead. At around 11:24 p.m., North Las Vegas Police responded to a two-vehicle crash involving a silver Honda sedan and a gray Jeep SUV. The Honda driver, a 16-year-old girl who has no driver's license, ran the stop sign at San Miguel, where she was struck by the Jeep. The Honda's 19-year-old front seat passenger was transported to University Medical Center, where she was later pronounced dead.
Hit-and-Run Drivers Involved in Motorcycle Crash With Stolen Vehicle
At around 4:35 a.m. on Friday, September 23, Las Vegas Metro Police responded to a crash near the intersection of Flamingo and Sandhill roads. Police reported that a stolen silver Honda CRV was headed eastbound in the right lane of Flamingo Road, when it changed lanes and caused a 24-year-old motorcyclist to collide with the vehicle's rear.
The two male occupants of the vehicle fled the crash scene before police arrived, and the motorcyclist was transported to a local hospital with critical injuries. Police continue to search for the drivers, and urge anyone with information to contact the Collision Investigation Section at (702) 828-3060 or make an anonymous Crime Stoppers report at (702) 385-5555.
Friday Morning Crash Kills Pedestrian in Wheelchair
A male pedestrian in a motorized wheelchair was struck and killed in the early morning hours of Friday, September 23. At around 6:41 a.m., police received a call about an accident near Carey Avenue and Las Vegas Boulevard. Officers who responded determined that a Mitsubishi Montero, driven by an unlicensed 16-year-old driver, struck the man, who was crossing Carey outside a marked crosswalk.
The teen driver, who was determined to be impaired at the scene, has been booked into Clark County Juvenile Detention Center on charges of DUI resulting in death, along with other charges related to his lack of driver's license, registration, or vehicle insurance.
Sadly, this wasn't the first Las Vegas crash this month involving a pedestrian in a wheelchair—on September 7, an elderly man was hit and seriously injured while crossing Craig Road.
Speed and Reckless Driving Contributed to Fatal Motorcycle Crash
September 23 marked one of the deadliest days on Las Vegas roads in 2022. One accident included a fatal collision between an SUV and a motorcycle at the intersection of Boulder Highway and east Horizon Drive. Police reported that a white Suzuki motorcycle was speeding on Horizon Drive when the driver lost control near Boulder Highway, colliding with the driver's side of a gray Honda CRV. The 38-year-old motorcyclist was transported to Sunrise Trauma, where he was later pronounced dead. Police have indicated that both speed and reckless driving were factors in the incident.
Two-Vehicle Crash Kills Both Drivers
At around 4:10 p.m. on Friday, September 23, a two-vehicle crash at the intersection of Las Vegas Boulevard North and North Sloan Lane left both drivers dead. A Toyota was traveling north on Las Vegas Boulevard, where it turned left in front of the truck at Sloan. The vehicles collided, and both drivers—a 20-year-old man and a 49-year-old man—suffered fatal blunt force trauma injuries.
Las Vegas Pedestrian Hit and Killed in September 27 Crash
At around 1:30 p.m. on Tuesday, September 27, a 65-year-old Las Vegas woman was hit and killed by a 2012 Ford Fiesta traveling west on East Flamingo Road. The victim was crossing Flamingo outside the marked crosswalk, and was pronounced dead at the scene. The Ford driver remained on scene, and police don't suspect impairment as a factor in the crash.
At Hale Injury Law, we can help you with your car accident case, contact us here to get started.