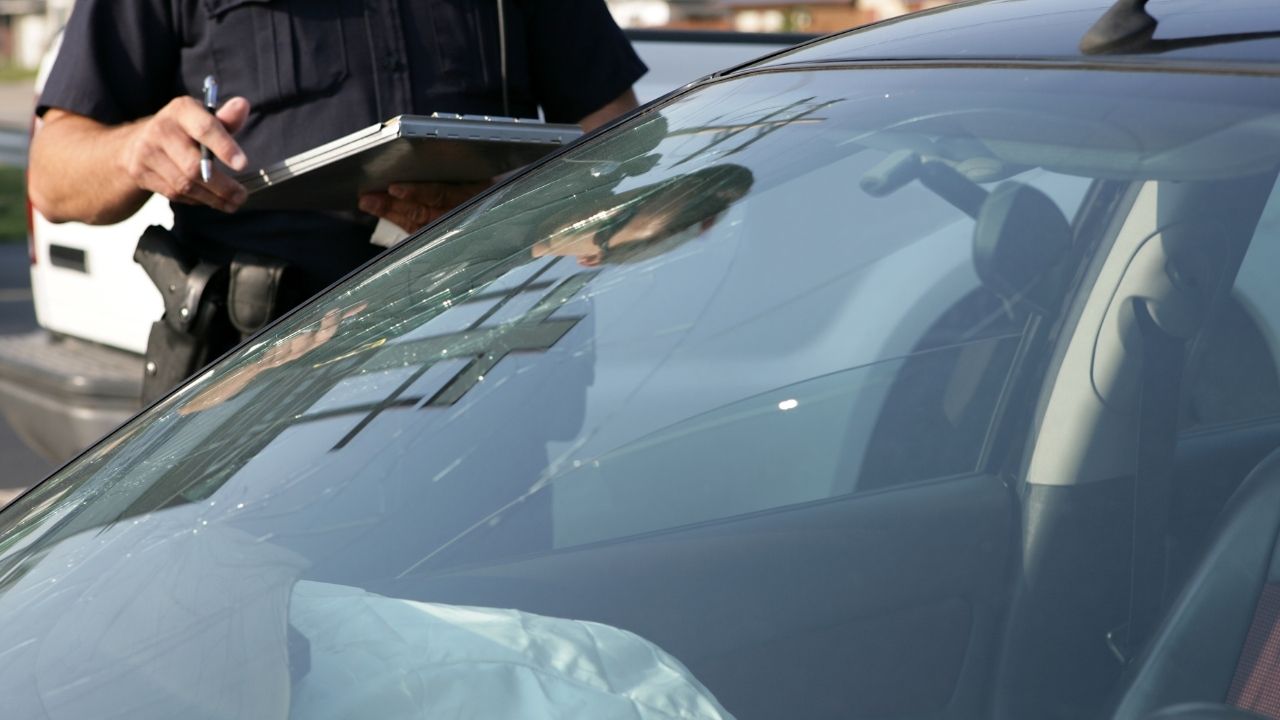 Although the COVID-19 pandemic dampened the number of car crashes throughout much of the U.S. in 2020, Nevada was an exception. In 2020, the number of fatal car crashes in Nevada increased by more than 3 percent, and sadly, 2021 doesn't look much better. Many of these accidents are attributable to excess speed, distracted driving, and driving while impaired.
Below, we've rounded up some of Las Vegas's most serious car crashes through September 20, 2021.
Tanker Truck Leaks Fuel After Overturning
On Wednesday, September 1, the Nevada Highway Patrol closed U.S. Highway 95 for several hours following a tanker truck crash. This truck began to leak fuel onto the road, requiring a hazmat crew to respond and divert traffic during the morning rush hour. Fortunately, no one was injured as a result of either the crash or the fuel leak.
Deadly September 4 Crash Kills Driver
The 89th person in 2021 to pass away in Las Vegas as the result of a traffic accident was killed in a collision with a streetlamp post at 6:16 p.m. on September 4, 2021. This collision blocked all lanes of South Durango Drive between I-215 and Maule Avenue for several hours after the accident.
According to police reports, a red 1990 Nissan Pathfinder was traveling north on Durango when it swerved to the right and lost control. The Pathfinder then began rotating clockwise, left the roadway, and struck a streetlamp post before it rolled over onto the passenger side. The 30-year-old driver, who was suspected to be impaired, was pronounced dead at the scene, while a passenger was taken to UMC Trauma for medical treatment.
September 6 Crash Leads to DUI and Possession Charges
On Monday, September 6, a 27-year-old man was arrested and charged with DUI causing death, reckless driving resulting in death, possession of a controlled substance (both cocaine and psychedelic mushrooms), and driving without a license after he was responsible for killing a 64-year-old woman. The defendant was driving a 2002 Chevy Tahoe when he crossed the center median and struck a 2012 Prius head-on, killing the driver immediately. The defendant was transported to UMC Trauma but suffered only minor injuries. He is now being held on $8,000 bail in the Clark County Detention Center.
A bicyclist who witnessed the crash (and was even struck by flying debris) reported it to police early Monday morning. This bicyclist, who had gone to the defendant's vehicle after seeing that his victim didn't survive the crash, reported smelling a strong odor of alcohol on the defendant's breath. Police who searched the defendant later discovered two small baggies in his wallet, with one containing a gram of cocaine and the other containing psilocybin mushrooms.
One Person Killed in Single-Vehicle Rollover Crash
On Thursday, September 9, around 9:00 p.m., the Nevada Highway Patrol responded to a single-vehicle rollover crash on I-15 between North Las Vegas and Overton. The 22-year-old victim rolled his vehicle near the offramp while headed toward the Valley of Fire Highway.
78-Year-Old Dies After Being Thrown From Vehicle
On the morning of September 9, Las Vegas police officers responded to reports of a crash at Flamingo and Lindell roads, where a 2005 Toyota RAV-4 struck a 2004 Nissan 350Z. As the Nissan passed through the green light while headed eastbound on Flamingo, it collided with the front end of the Toyota, whose driver was attempting to turn left without yielding.
The 78-year-old driver of the Toyota, who wasn't wearing a seatbelt, was thrown from the SUV. He later died at the hospital. The Nissan driver, age 22, suffered minor injuries and was released from the University Medical Center after treatment. Although police don't suspect impairment as a contributing cause of the accident, they have cited excessive speed as a factor.
Luxury Vehicle Crashes on Las Vegas Strip
Las Vegas doesn't get much rain, which might explain this accident—after scattered showers on September 10, a luxury vehicle hit the center median on Las Vegas and came to a stop near the Venetian Resort. Fortunately, this crash didn't result in any fatalities; only one person went to the hospital with only minor injuries.
Crash Kills 15-year-old on Lake Mead Boulevard
On September 16, a 15-year-old high school student was killed in a three-vehicle crash on Lake Mead Boulevard in northern Las Vegas. This boy's death, unfortunately, marked the 94th traffic-related fatality so far this year in Las Vegas.
This crash occurred at the intersection of Walnut Road and East Lake Mead Boulevard shortly after 7:00 a.m. on September 16. A white-and-orange Ford F350 box truck ran a red light at the intersection and struck a Toyota Camry that was turning left and also running a red light. The passenger of the Camry, a 15-year-old student at Sierra Vista High School, sadly passed away as a result of the accident.
Police arrested the 52-year-old driver of the box truck and charged him with one count of DUI resulting in death and one count of failing to obey a traffic signal. The 19-year-old driver of the Camry was not charged, despite running a red light just before the crash.
Motorcyclist Killed in September 16 Crash
Another September 16 crash involves a motorcyclist who was killed after colliding with a 2015 Toyota Camry on the east side of Las Vegas. At around 1:10 p.m., police were summoned to the intersection of Harmon Avenue and Eastern Avenue, where the driver of the Toyota had tried to turn left on a flashing yellow light. While turning left, the Toyota collided with a 2002 Harley-Davidson motorcycle, throwing the 55-year-old rider from the vehicle. The driver died after being transported to Sunrise Hospital and Medical Center.
Connecticut Police Officer Killed in DUI
In the early morning hours of Friday, September 17, a 35-year-old New Haven, Connecticut police officer was killed in a crash involving several other members of the New Haven Police Department (NHPD). Around 4:00 a.m., these three officers, along with two women from Texas, were traveling near the intersection of West Spring Mountain Road and South Decatur Boulevard when the driver lost control of his 2020 Rolls Royce Cullinan.
Traveling at a high rate of speed, this luxury vehicle crashed into a 2021 white Ford Mustang, several roadside utility poles, a fire hydrant, and landscaping before it flipped onto its roof and ejected the victim. Although the Rolls Royce ended its crash upright, it was too late for the ejected officer, who was riding in the front passenger seat.
The driver, Officer Ferraro, showed signs of impairment and was arrested and charged with DUI. Though he's a New Haven, Connecticut resident, he will be tried in a Nevada state court.
Four Fatal Crashes Over the September 17 Weekend
The weekend of September 17 was a hectic one for Las Vegas emergency personnel and police. On Friday night, the Nevada Highway Patrol had to respond to four fatal crashes in less than five hours, with three of these crashes taking place in the Las Vegas Valley.
The first crash, involving a collision between a Fiat and a BMW at the 215 Beltway on-ramp at Sunset Road, led to one death.
The second crash took place just after 11:00 p.m. and also involved an on-ramp. A motorcyclist who failed to navigate the turn onto the northbound U.S. Highway 95 on-ramp crashed, was thrown from the bike, and sadly passed away.
The third crash involved only one car, which struck a wall at State Route 163 and Casino Drive at around 1:05 a.m. on Saturday, September 18. The driver was transported to a hospital in Bullhead, Arizona, where he passed away.
And at just before 2:05 a.m., a crash was reported on southbound I-15 just north of Lake Mead Boulevard. A vehicle veered off the road and overturned in a ravine, throwing the driver from the car. The driver passed away at the scene, while a passenger was transported—in critical condition—to University Medical Center. Although toxicology reports haven't yet been completed, the crash investigators have pointed toward impairment as a contributing factor to this crash.
Three Injured in Two-Vehicle Crash
On Monday, September 20, emergency personnel with the North Las Vegas Fire Department extricated two people from a serious crash at Craig and Clayton. It took 15 minutes to release these individuals, and they—plus another passenger involved in the crash—were transported to a local hospital with injuries of unknown severity.