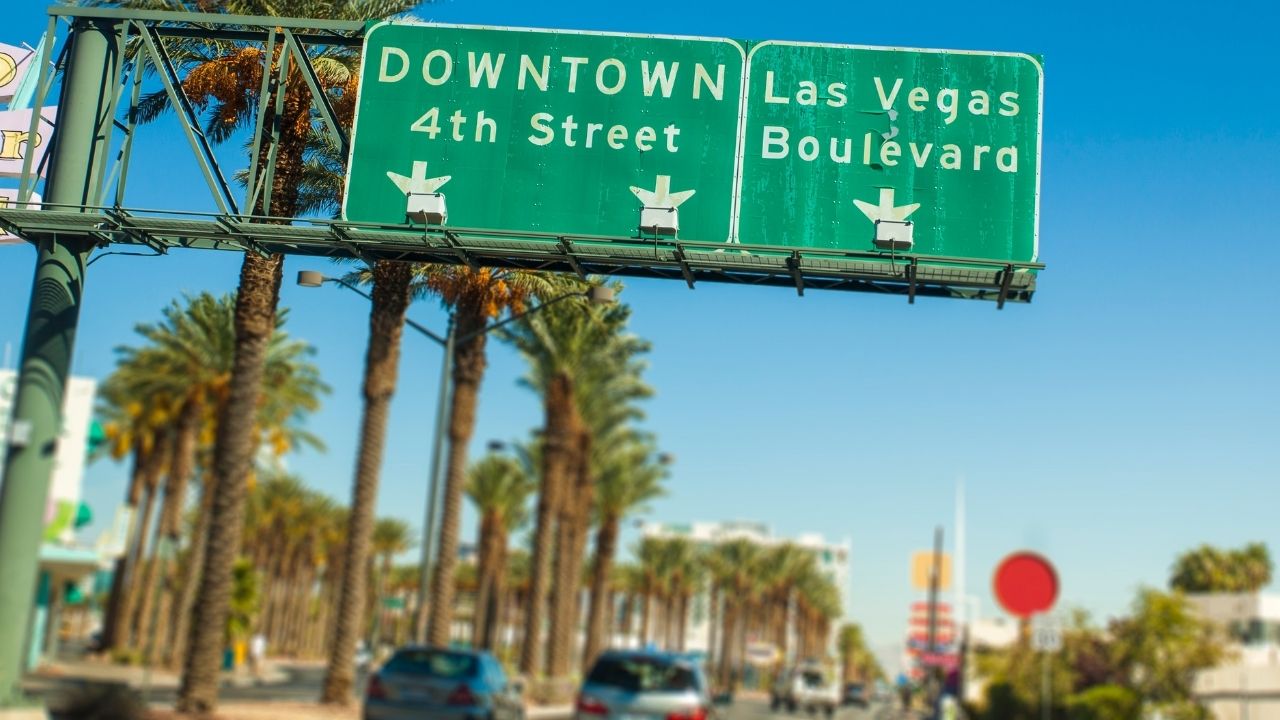 The first seven months of 2021 have proven the deadliest of the last decade for Nevada drivers. And unfortunately, this trend doesn't show any signs of slowing as the year closes to an end. Below, we've rounded up more than a dozen serious Nevada car crashes that occurred in October 2021, including one involving the state's governor.
Pebble Road collision kills 23-year-old motorcyclist
On Sunday, October 3, a 23-year-old Kawasaki motorcycle rider was hit and killed by a GMC Sierra pickup, whose driver merged into the lane the motorcyclist was occupying, sending him flying from his bike. The GMC driver remained at the scene and did not appear intoxicated, but the Las Vegas Police Department continues to investigate this accident. Three other passengers in the truck, including a 1-year-old child, were uninjured in the crash.
Utility truck driver killed in October 4 crash
A utility truck's driver was fatally struck by another utility truck at around 10:30 on a Monday morning. On October 4, a utility truck was on the right shoulder of I-15 northbound, just north of Starr Avenue, while its 21-year-old driver was performing some work outside the vehicle. A passing utility truck failed to stay in its lane, swerved, and struck the driver, killing him on impact. No charges have yet been filed in this tragic accident.
Rollover crash kills tractor-trailer driver
A rush-hour crash on the morning of Tuesday, October 5, sent a tractor-trailer driver to the hospital. Sadly, the driver later succumbed to the serious injuries he sustained in the crash. At 8:15 a.m., around mile marker 77, the tractor-trailer left the roadway of I-15, where it rolled over and came to rest on its top. In a tweet reporting the accident, the Nevada Highway Patrol reminded commuters to slow down, monitor weather conditions, and buckle up.
Multiple crashes mar the Wednesday morning commute
On October 6, two crashes involving five and seven cars, respectively, significantly snarled the Wednesday morning commute. The first crash occurred on the eastbound I-80 off-ramp at 5:30 a.m., where five vehicles crashed into each other and had to be towed from the scene. The second crash took place about an hour later and just a quarter-mile west, when a whopping seven vehicles collided with each other on eastbound I-80. Injuries were reported from both accidents, and police later revealed that both crashes resulted from drivers texting or otherwise not paying attention.
12-year-old student struck while walking to school
One October 7 crash should serve as a reminder to all drivers to slow down and pay attention while traveling near schools. Just before 7:00 a.m., a 12-year-old child crossing Hacienda Avenue between Jones Boulevard and Lindell Road was hit by a car, breaking both his legs. The boy's mother urged city officials and school administrators to post crossing guards at this intersection, reporting that she frequently sees vehicles speeding through the school zone while trying to get to work.
77-year-old pedestrian killed in October 11 crash
Another Las Vegas pedestrian death sadly occurred on October 11, where the at-fault driver briefly left the scene of the accident to see his child "one last time before he went to jail." The 21-year-old driver struck a 77-year-old pedestrian on Tropicana Avenue near Torrey Pines Drive just after 7:00 p.m. After being transported back to the scene of the fatal crash by his mother, the driver turned himself in and now faces charges of DUI resulting in death and failure to stop at the scene of an accident.
Shuttle bus crash kills pedestrian in downtown Las Vegas
At around 10:45 p.m. on Tuesday, October 12, a 70-year-old California resident was fatally struck by a Ford F-550 shuttle bus turning from 1st Street onto Ogden Avenue. The 45-year-old shuttle bus driver failed to yield as the victim was in a marked crosswalk, colliding with her and sending her to the University Medical Center with life-threatening injuries. The driver stayed at the scene and did not appear impaired, though police are still investigating.
Motorcyclist killed in Tuesday night traffic crash
A motorcycle and tractor-trailer were involved in a collision on Blue Diamond Road, between South Rainbow and South Jones, at around 8:43 p.m. on Tuesday, October 12. Sadly, the motorcyclist was killed in this accident. This tragedy, along with the several other motorcycle fatalities in October 2021, illustrates the lack of protection motorcycles offer their riders when involved in a collision with a vehicle.
Single-vehicle crash causes water main break
Another October 12 crash resulted in a broken water main that spilled water onto Las Vegas Boulevard South. At around 2:20 a.m., a vehicle crashed into a fixed object in the 2500 block of the boulevard, near Liset Way and the Circus resort, injuring the driver and damaging the water main. Fast-moving technicians were able to repair the main and reopen the roadway by 6:00 a.m., just before rush hour.
Saturday evening motorcycle crash kills 29-year-old
On Saturday, October 16, a 29-year-old motorcyclist was killed after he struck a 2020 Nissan Rogue that failed to yield while exiting a parking lot. Just before 8:00 p.m., on Decatur Boulevard near Nevso Drive, the driver of the Nissan pulled onto Decatur without yielding to the Harley-Davidson Softail. The motorcyclist was thrown from his vehicle and taken to University Medical Center, where he sadly succumbed to his injuries the next day.
Governor Sisolak found at fault for October 17 accident
On Sunday, October 17, Nevada Governor Steve Sisolak was involved in a two-car collision that sent both drivers to the hospital. When the governor was turning left at a flashing yellow light, he pulled into the intersection and then failed to yield the right of way to a vehicle traveling the other direction, sending his vehicle into a 180-degree spin. Both the governor and the other driver went to the hospital for treatment of minor injuries, and their vehicles were towed.
Single-vehicle accident ends in fire
On Sunday, October 17, one driver was injured in a single-vehicle crash in the 8600 block of Helena Avenue in northwest Las Vegas. The victim's relative called police after tracking the victim through Find My Friend; at around 9:30 p.m., officers responded and discovered a vehicle that had crashed through a fence and landed on its side, where it caught fire. The victim was taken to the hospital but reportedly did not suffer from any burn injuries.
October 18 crash kills elderly woman
Just before 3 p.m. on a Monday afternoon, two cars were involved in a crash near West Flamingo Road and South Fort Apache Road. When an 84-year-old Honda Accord driver and 84-year-old passenger exited a private drive on W. Flamingo, an approaching BMW crashed into the Honda, taking all three occupants to the ER. The Honda passenger, who bore the brunt of the impact, sadly passed away. Both drivers were treated and released. This fatal crash marked Las Vegas's 115th auto-related death in 2021.
Clark County Fire Department (CCFD) truck rolls over on slick highway
While responding to another crash near I-15 and the 215 Beltway at around 5:30 a.m., a CCFD truck rolled over due to high winds and slick road conditions, sending four CCFD firefighters to the hospital with minor injuries. Amazingly, this fire engine crash didn't result in any delays in responding to the scene of the original accident, where the victim was trapped in their vehicle but later released.
Pedestrian injured in early morning crash
In the early morning hours of Thursday, October 21, a pedestrian was sent to the hospital after being hit while crossing an intersection. Reports indicate that a pedestrian was in a crosswalk at Flamingo Road and Jones Boulevard at around 3:34 a.m. when a vehicle struck them, sending them to the hospital with non-critical injuries.
October 22 crash kills one and closes S. McCarran Boulevard
A Friday night crash ejected one vehicle's driver and killed its passenger while the second vehicle's driver remained uninjured. Unfortunately, police investigators have reported that alcohol, excessive speed, and at least one red light violation contributed to this deadly crash on South McCarran Boulevard in Reno.
Many of these crashes, particularly those involving pedestrians and motorcyclists, have been attributed to intoxication, driver distraction, excessive speed, and other preventable factors. As the days grow shorter, Nevada's drivers should take extra precautions while behind the wheel, particularly when traveling in congested and pedestrian-heavy areas.