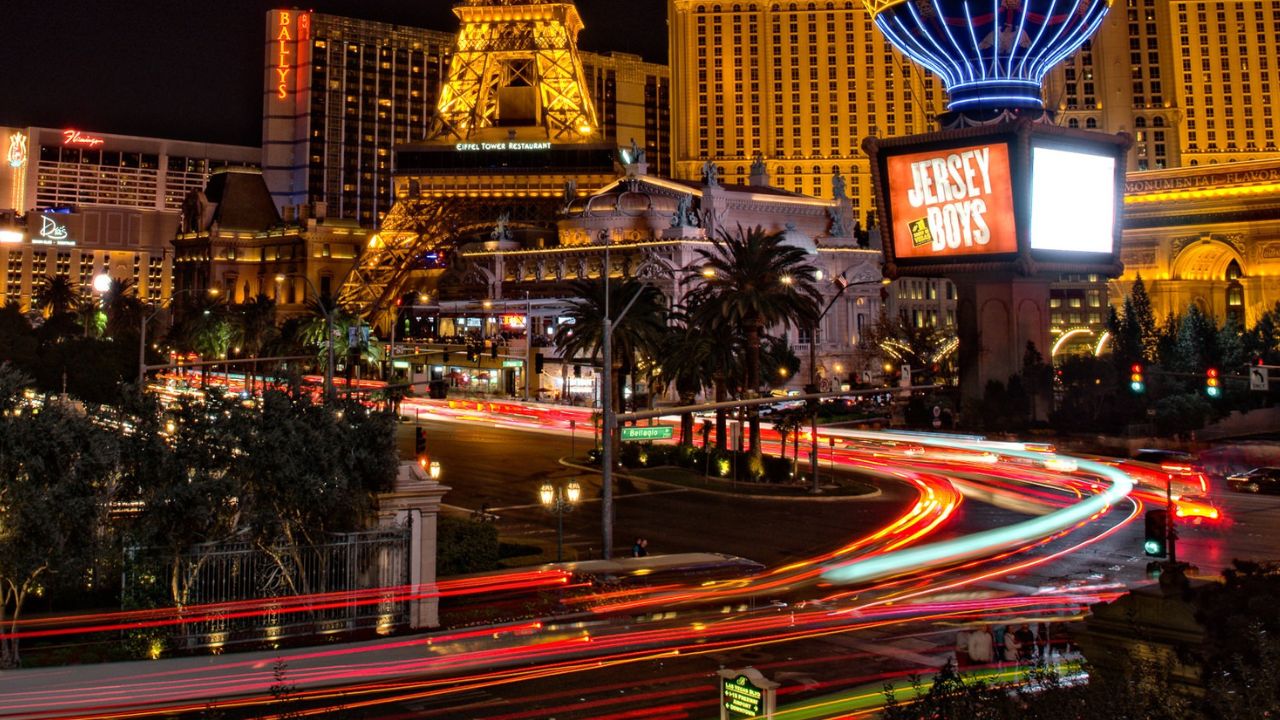 Even during Las Vegas's hottest months, where tourism rates are down and many locals stay inside to beat the heat, traffic accidents continue to be a major problem in the Las Vegas metro area. Unfortunately, the vast majority of traffic collisions can be boiled down to a few factors: driver inattention, intoxication, and excess speed. Many of the most serious crashes also tend to involve pedestrians, bicyclists, and motorcyclists, who lack the protection of a steel vehicle frame.
The crashes that have occurred so far this year are no exception, with several people's deaths directly attributed to intoxicated or speeding drivers. Below we discuss some of the most serious traffic accidents that took place in the Las Vegas metro area in July 2022.
Hit-and-Run Crash Critically Injures Teen
At around 8:47 p.m. on Monday, July 4, a teenage pedestrian was critically injured after being struck in a hit-and-run crash on Miller Avenue. Police gathered evidence from the scene, witness statements, and surveillance video, all of which indicated that a silver 2016 or 2017 Chevrolet Cruze was traveling westbound on Miller Avenue from Revere Street when it hit the teen as he was crossing the street. The teenager was transported to a local hospital with critical injuries, while the Chevy driver fled the scene.
Two days after the crash, the Las Vegas Metropolitan Police Department reported that it had located the Chevy Cruze that was involved in the crash, but was still trying to locate the driver. Anyone with information on the crash has been asked to contact Crime Stoppers at (702) 385-5555 or the LVMPD's Collision Investigation Section at (702) 828-3786.
July 4 Crash Leaves 1 Dead
An Independence Day crash has left one woman dead and an 18-year-old facing felony charges.
At around 2:45 p.m. on July 4, two sedans collided at the intersection of Deer Springs and Gliding Eagle in north Las Vegas. The vehicle responsible for the collision was traveling westbound at a high speed when it struck a sedan traveling northbound, ultimately killing its passenger. Both drivers were transported to University Medical Center for treatment. The 18-year-old driver was charged with two felonies, including felony reckless driving. This crash remains under investigation.
3-Vehicle Crash Kills 2 Near Beatty
The Nevada State Police continue to investigate a three-vehicle crash near Beatty that left two dead. On Wednesday, July 6, a Toyota Corolla and a Motor Coach RV were stopped at a traffic control point on U.S. 95 when the driver of a Lexus SUV rear-ended the RV. This created a domino effect that sent the RV careening into the Corolla.
The Lexus driver, 28-year-old California resident Raul Robert Saldano, was killed in the impact, as was his juvenile female passenger. Neither the RV nor the Toyota drivers were harmed.
The Nevada State Police Highway Patrol reported that this marked their 26th fatal crash and 31st fatality for 2022.
2-Vehicle Crash in Henderson Leaves 1 in Critical Condition
On July 6, police responded to a two-vehicle crash in Henderson that left one person in critical condition. The crash occurred at around 4:35 p.m. on Boulder Highway at Rolly Street, and both drivers and one passenger were transported to the hospital with serious injuries. Police continue to investigate, and have not yet confirmed whether speed or impairment contributed to the crash.
2-Vehicle Crash Kills 1 in Summerlin Neighborhood
At around 1:12 p.m. on Thursday, July 7, a 53-year-old woman was killed after running through a stop sign and crashing into another vehicle.
This accident occurred at the intersection of Crestdale Lane and Trailwood Drive, near Summerlin Parkway. As a Mercedes Benz GLE350 was turning left from Trailwood, a 2007 Hyundai Azera that was heading west on Crestdale ran a stop sign and crashed into the driver's side of the Mercedes. The Hyundai's driver was transported to UMC, where she was pronounced dead.
Early-Morning Crash Kills Bicyclist
An early Saturday morning crash tragically killed a Las Vegas bicyclist. At around 2:30 a.m. on July 9, a pickup was driving "in a reckless manner" on North Pecos Road near East Gowan Road when it struck a light pole—and then a bicyclist. After striking the bicyclist, the truck hit a wall. The bicyclist was pronounced dead at the scene; police didn't provide any report on the driver's condition. If the driver survives, it seems likely that criminal charges will be filed.
Driver Arrested for DUI After 6-Car Crash Kills 1
At around 2:30 p.m. on July 19, an 18-year-old piloting a 2007 Toyota Rav4 ran a red light at Torrey Pines Drive and Washington Avenue, striking a 2016 Mazda CX-5 that was turning left in the intersection. The collision caused the Mazda to roll over several times, while the resulting debris caused four other vehicles to collide. The Toyota that caused the accident caught fire after the crash.
The 34-year-old Mazda driver, Georgina Madigral-Olivares, was transported to University Medical Center, where she was pronounced dead. The Toyota's driver was also taken to UMC with serious injuries, and was booked into jail (in absentia) for reckless driving and DUI resulting in death. The drivers of the other four vehicles involved in the crash were unharmed or reported only minor injuries.
This crash was the 81st traffic-related fatality in the Las Vegas metro area in 2022.
Shooting Ends in Car Crash Near Downtown Las Vegas
On July 22, at around 7:35 p.m., 19-year-old Miguel Anguiano was killed by a gunshot wound to the abdomen. Police reported that they responded to a crash at Bonanza Road and 22nd Street, where they discovered a car that had just sustained major rear-end damage. Anguiano was in the second vehicle, and was quickly transported to the hospital—it was on the way there that paramedics noticed his gunshot wound.
Police have tied the crash to a shooting at 13th Street and Mesquite; it's believed that after the shooting, Anguiano drove eastbound on Bonanza, heading in the wrong direction, before he veered and struck a parked car. No one has yet been charged with the shooting.
Car Strikes RTC Bus in East Las Vegas
At around 2:20 p.m. on Sunday, July 24, the Las Vegas Metropolitan Police Department responded to a crash at the intersection of Charleston Boulevard and Sloan Lane—though fortunately, no serious injuries were sustained.
Police reported that a Chrysler was clipped by a Solara as it was traveling east on Charleston, approaching the intersection of Sloan. The Chrysler then lost control and hit a stationary RTC bus. Both the bus and Chrysler drivers were taken to a local hospital with minor injuries; no passengers were injured.
Las Vegas Resident Charged After Stealing, Crashing Amazon Truck
At around 5:30 p.m. on Monday, July 25, police in Riverside, California received reports of two separate home invasions in a local trailer park. By the time they responded to the scene, 31-year-old Las Vegas resident Quintin Larks had stolen an Amazon truck and fled, going over the center divider, narrowly missing vehicles, and crashing twice on the freeway before exiting the truck and running across the lanes of traffic. He attempted to climb a wall to escape but was unsuccessful, and police handcuffed him on the freeway.
Larks was later booked into a California jail on charges of attempted murder, home invasion robbery, carjacking, reckless evading of police, assault with a deadly weapon, and suspicion of driving under the influence on drugs causing injury. His bail has been set at $1 million.
Single-Vehicle Crash Kills Occupant
A Saturday night crash killed one motorist in North Las Vegas. This single-vehicle collision occurred at around 10:10 p.m. on July 30 at Brooks Avenue and Martin Luther King Boulevard, just south of Cheyenne Avenue. Police reported that a Ford Expedition was traveling north on Martin Luther King when it left the roadway and hit a tree, killing its sole occupant at the scene. This crash shut Martin Luther King Boulevard down for several hours.
If you're planning to travel in or around Las Vegas, pay attention and utilize your defensive driving skills. And if you or a loved one has been injured in a Las Vegas traffic crash, contact an experienced personal injury attorney as soon as you can—especially before accepting a settlement offer from an insurance company. An attorney can explain each of your legal options and help you decide the best way to move forward.