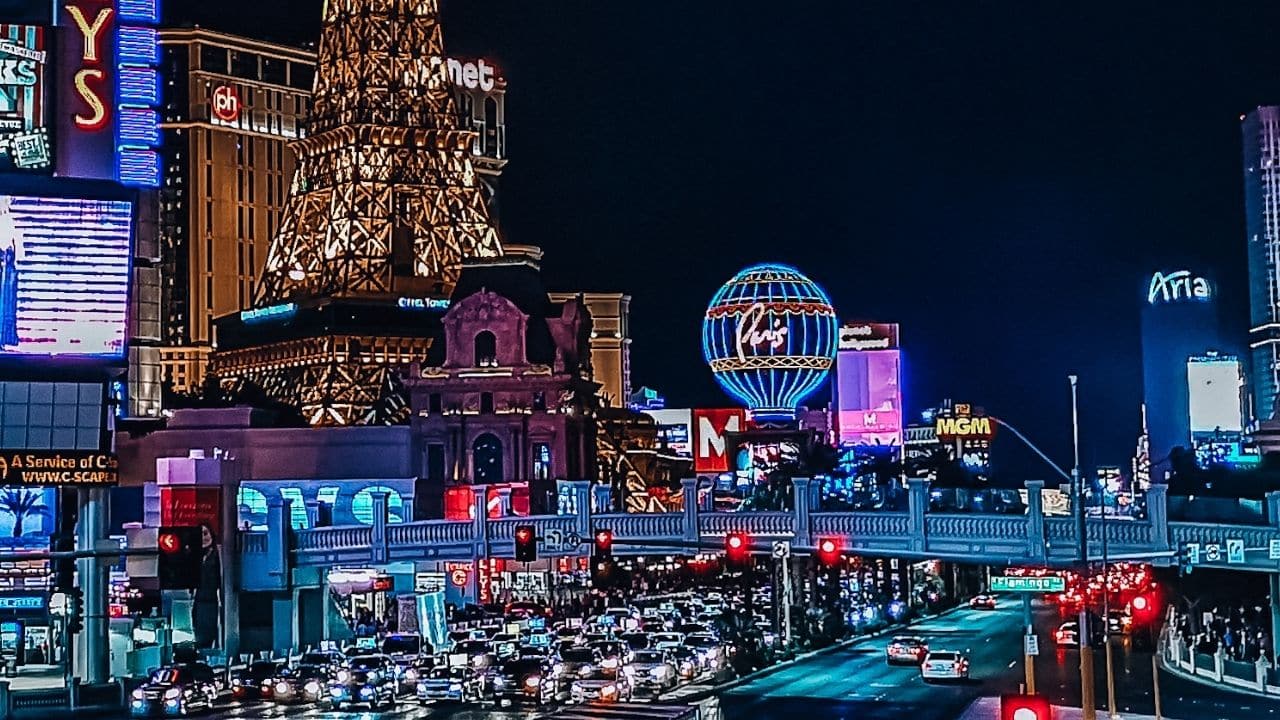 First, the good news: From January through March 2022, Nevada traffic fatalities are down year-over-year.
There's good news and bad news for Nevada drivers in 2022. 
But the bad news: While Nevada's overall fatality rate is dropping, the numbers in Clark County continue to grow worse. From January through March, there were 70 crash-related fatalities in Nevada; all but 11 of these deaths occurred in Clark County. Clark County's 59 traffic deaths include the tragic January accident that killed 9 people, including a family of 7.
What's more, Clark County pedestrian deaths are also up nearly 20 percent, with 21 pedestrian fatalities through March. And with 2021 already a record-setting year for traffic fatalities and the "100 deadliest days" (Memorial through Labor Day) quickly approaching, officials have renewed their cautions to slow down, drive sober, and buckle up.
Below is information on some of the most serious Las Vegas traffic crashes in April 2022.
One Person Killed in Freeway Ramp Crash
On Thursday, March 31, around 5:37 a.m., Nevada State Police received reports of a collision at the westbound Flamingo Road off-ramp for I-15. When police arrived, they discovered that a speeding Toyota Corolla had crashed into a support pillar, killing its driver. It was unclear whether impairment was a factor in the crash.
Driver Flees After Crashing Through Backyard Wall
Just after 4:30 a.m. on March 31, a car traveling on Spencer Street crashed through a residential brick wall between the sidewalk and a yard. The collision occurred just north of St. Rose Parkway, and the driver fled before officers arrived, leaving a passenger behind. The passenger was treated for non-life-threatening injuries, and crews arrived to clean up the bricks and other debris. Though the driver had not yet been apprehended when this story hit the news, leaving their car—and a passenger—behind makes it fairly tough to evade detection.
April 3 Single-Vehicle Crash Kills 25-Year-Old Driver
At around 7:00 a.m. on a Sunday morning, a 25-year-old woman was killed after she sped through a stop sign on southbound Sky Vista Drive. The LVMPD, who investigated the crash, reported that Jaedah Sherman, the driver of a 2019 KIA Forte, was speeding down Sky Vista Drive when she approached a T-shaped intersection at W. Charleston Boulevard, near Red Rock Canyon National Conservation Area.
After Sherman failed to slow or stop at the intersection, she struck a landscape median, sending her vehicle airborne into a desert area where it struck a large rock. Sherman was pronounced dead at the scene, becoming the 39th traffic-related fatality LVMPD officers have responded to in 2022. Charleston Boulevard was shut down for several hours but reopened later that morning.
One Person Hospitalized After Fiery Arts District Crash
At around 5:30 a.m. on April 4, a car was involved in a single-vehicle accident on Main Street near Coolidge Avenue. After the crash, the vehicle quickly caught fire. Fortunately, the driver was alert and conscious after the crash and was transported to a nearby hospital for treatment.
Motorcycle Crash Ejects and Kills Driver
An early-morning collision on westbound 215 at Valle Verde Drive resulted in tragedy after a motorcyclist crashed into the back of a Jeep. At around 6:03 a.m. on April 5, Nevada Highway Patrol responded to a crash report involving a speeding motorcycle that forced a Jeep into the median. Investigators believe that the motorcyclist struck the Jeep as it was heading west on the freeway. The force of the crash ejected the motorcyclist and sent the Jeep careening into the median; the Jeep then overcorrected across the traffic lanes before coming to a stop.
The male motorcyclist was transported to Sunrise Trauma, where he was pronounced dead. The Jeep driver reported only minor injuries. It's unclear whether impairment or intoxication was a factor in this crash.
Car Strikes Wall Near Caesars Palace Escalator
One driver is in custody after crashing into the wall just next to a pedestrian bridge escalator near Caesars Palace. The crash occurred at around 6:41 a.m. on April 6, on Flamingo Road at Las Vegas Boulevard. No injuries were reported, though few details were available.
Motor Home Kills Passenger in Las Vegas Strip Parking Lot
On the afternoon of April 6, a woman was killed after falling off a moving motor home and then being run over by its tires. The accident occurred in a parking lot near the Las Vegas Strip, about a mile from Treasure Island Casino. For reasons unknown to investigators, a woman was holding onto the passenger side of the Ford E-350 Jamboree as it was traveling east. When the driver turned right, the woman lost her grip and fell onto the pavement, where she was struck by the camper's rear wheels. EMTs quickly arrived at the scene but were unable to revive her. Police continue to investigate the matter.
Multi-Vehicle Crash Hospitalizes One Driver
On the evening of Friday, April 8, multiple vehicles were involved in a crash near Las Vegas Boulevard and Warm Springs Road. This crash caused one vehicle to roll over—requiring both police and the Clark County Fire Department to respond to the scene.
The driver of the rollover vehicle was hospitalized in stable condition, and the northbound lanes of S. Las Vegas Boulevard were closed for several hours after the crash.
Suspected DUI Motorist Hits Motorcyclist, Shoots Arrows at Cars
Another set of Friday evening crashes shut down both the northbound and southbound lanes of U.S. 95 in Henderson. First, two northbound lanes of U.S. 95 were shut down due to a crash near Auto Show Drive. Two miles south, the southbound lanes were closed as a result of "police activity," which heavily impacted traffic around Sunset Road. It was later revealed that this police activity involved a driver suspected of DUI who struck a motorcyclist and then began to shoot arrows at cars. This driver was taken into custody, and the matter is still under investigation.
Driver Hits Motorcycle Officer and Flees the Scene
On April 22, as an LVMPD motorcycle officer was conducting a traffic stop near US 95 North and I-15 North, the vehicle's driver put the vehicle into reverse, struck the officer and his motorcycle, and fled the scene. The driver was eventually taken into custody by California Highway Patrol, and LVMP officers are traveling to California to investigate the matter further. Fortunately, the officer was transported to UMC Trauma only as a precaution.
Guardrail Smashes Car Windshield in April 25 Crash
Around 5:12 a.m. on a foggy Monday morning, Nevada State Police and Nevada Highway Patrol responded to a report of a car smashing through a guardrail on northbound U.S. 95, near Kyle Canyon Road. The guardrail went under the sedan's hood and completely crushed the front windshield, injuring the occupants inside. No current information is available on their condition or on what may have caused the crash.
One Person Injured After Rollover Crash
Rollover crashes can be deadly, but one Las Vegas driver fortunately escaped serious injury after a crash at Maryland Parkway and Franklin Avenue, just south of Charleston Boulevard. At around 8:18 a.m. on April 25, two vehicles were involved in a crash that caused one to roll over. Investigators aren't yet sure what caused the crash, but describe the rollover driver's injuries as non-life threatening.
Two People Killed After Rear-Ending Tractor-Trailer on I-15
Two people were killed when a car rear-ended a tractor-trailer just after midnight on Tuesday, April 26. At around 12:00 a.m., a white Honda Accord was reported to be driving recklessly while traveling southbound on I-15, near Silverado Ranch. While traveling at a high rate of speed, the Accord rear-ended a tractor-trailer that was heading in the same direction. The Accord's passenger, who was not wearing a seat belt, was ejected from the vehicle and killed instantly, while the driver was taken to UMC and later died from his injuries. The tractor-trailer driver was uninjured.
State Police officials suspect that impairment may have been a factor in the crash, though the matter is still being investigated.
April 28 Crash Kills Pedestrian
A pedestrian was struck and killed by a car near the intersection of Charleston Boulevard and Gass Avenue, where they were pronounced dead at the scene. Charleston Boulevard was shut down from 8th Street to Maryland Parkway while the crash was investigated; at this point, it's unclear who may have been at fault.