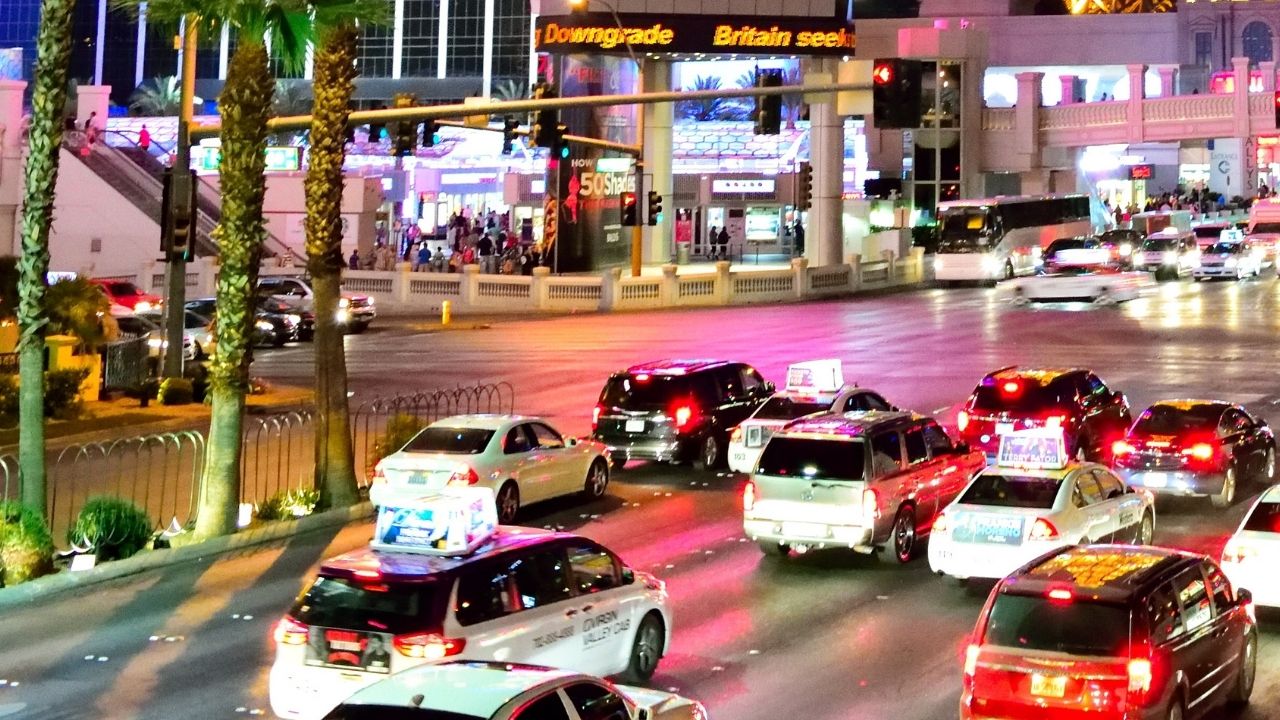 In 2019, traffic accidents claimed the lives of more than 300 Nevada residents. And thousands more are injured in car crashes each year. For these victims and their loved ones, these crashes can have lifelong effects; for those at fault, a car crash can mean years of litigation. A Nevada personal injury attorney can help you recover the compensation you deserve to aid in your recovery process. Below, we'll discuss some of your legal obligations after you've been involved in a car crash in Las Vegas.
What to Do After an Accident
Whether you're involved in a serious car crash that ends with an ambulance ride or a straightforward fender-bender, there are a few important steps to take to protect yourself and preserve your legal rights.
Get yourself and others to safety.
Even after your vehicle has come to a stop, you and others around you could be at risk of being struck by other vehicles that don't see you in time to stop. If you're able to move your vehicle, pull it off onto the shoulder or an out-of-the-way area so that it doesn't create a further traffic hazard. Put on your blinkers or set out roadside flares to warn others. If your vehicle is immobile and you're not too injured to move, get yourself and any others away from the road and call the police.
Get medical treatment.
Many of the injuries car crash victims sustain aren't immediately apparent—especially traumatic brain injuries (TBIs) and soft tissue injuries like whiplash. The adrenaline that floods your body after a crash can also mask serious injuries, and individuals who enter a state of shock can often speak, walk, and otherwise seem healthy even while critically ill. It's important to be evaluated at the scene of the accident or seek treatment immediately after to identify and treat any injuries you've sustained.
Get contact information.
As soon as you're able to do so safely, exchange contact information with the driver or drivers who hit you. The most important information to get includes the driver's name, address, phone number, and auto insurance company, along with the year, make, model, and license plate number of their vehicle.
If the person who hit you drove away without stopping, or refused to provide their information, try to get their license plate and any identifying features of their vehicle. Your insurance company and your car accident attorney may be able to investigate further to identify the person who hit you—and this person may then also be prosecuted for leaving the scene of an accident.
Take photos and gather other evidence.
Although it's not always possible to take pictures just after an accident, doing so can provide you with critical evidence you may need later. Photos of the scene taken shortly after an accident can be powerful evidence of what happened in the moments leading up to the crash, while photos of your injuries can underscore their severity long after they've healed.
It's also a good idea to get eyewitness contact information when you're able to. The more evidence you can identify and gather shortly after the accident—including eyewitness testimony, security camera or dashcam footage, and police reports—the easier it will be to build your case.
Notify the police.
In many cases, the police will quickly respond to the scene of the accident to assess injuries and summon EMTs, document what occurred, and perform field sobriety tests if needed. If not, you're required under Nevada law to report any crash where someone is seriously injured or killed to your local police or the Nevada Highway Patrol.
Submit an accident report to the Nevada DMV.
Nevada law requires drivers to submit an SR-1 report ("Report of Traffic Accident") to the DMV within 10 days of the date of any accident resulting in more than $750 of property damage or injury or death. Because vehicle repairs can be expensive, the SR-1 is required in just about every accident except for minor fender benders that don't result in any damage. Willfully failing to report an accident to the DMV can result in a one-year driver's license suspension. However, this reporting requirement is waived if a police report has been filed.
Report the accident to your auto insurance company.
Even if the accident was someone else's fault, it's important for your auto insurance company to be notified whenever you've been involved in a crash. Failing to report an accident to your insurer immediately (or as soon as practicable) could make it tougher to fight for coverage when you need it. Your insurance company can get the ball rolling on a claim—though it's important not to accept an insurance settlement offer without getting some legal advice first.
There are some exceptions to the requirement to report a crash to your auto insurer. One is when you're involved in a collision with a stationary object (other than a vehicle) and don't want to run the claim through your insurer; you'll instead pay for the repairs out of pocket. The second occurs when you're in a crash with another vehicle and the at-fault driver is willing to cover your costs. (But again, it's a good idea to seek legal advice before accepting any amount in settlement of a claim.)
Getting Legal Advice After a Car Crash
Unlike some states with no-fault insurance laws, Nevada is an at-fault state. This means that the driver(s) or other parties who are at fault for an accident are legally and financially responsible for any damages that result. But assessing fault can be tougher than it might seem. Accidents can't always be attributed to driver error; sometimes contributing causes might include poor road conditions, a faulty or defective vehicle, a dangerous construction site, or even an employer that encourages its employees to violate federal maximum driving time laws.
Having an experienced personal injury attorney on your side can ensure that your legal rights are protected throughout the process. When you're recovering from a car crash, fighting with your insurance company or the at-fault party is probably the furthest thing from your mind. Your attorney can do the legwork for you, investigating your claim and negotiating the compensation you deserve for your injuries.
The insurance company doesn't have your best interest in mind.
Even your own insurance company isn't necessarily acting in your best interest all the time—all insurance companies have a vested interest in settling a claim for as little as possible. What's more, insurance companies know that you might be under financial and personal pressure just after an accident, and may try to push a settlement on you by leaning on your financial concerns. Your attorney can serve as an intermediary between you and your insurer, pushing them toward better offers or arguing in favor of certain coverages.
Nevada's statute of limitations could bar your claim if you don't act quickly.
Nevada has only a two-year statute of limitations on most car accident claims. This means that if you don't file a civil lawsuit within two years of the accident, you may not be able to recover damages from the at-fault driver, even if their liability is clear.
This statute of limitations is enforced even when your injuries aren't apparent until well after the accident. Because of this strict statute of limitations, it's important to seek legal advice as soon after the accident as you can. This gives your attorney plenty of time to investigate your claim and build a case before the deadline approaches.
What Damages Are Available?
Every car crash is different, so there's no calculator or one-size-fits-all approach to financial damages. However, there are a few broad categories of damages that are available in most car crash personal injury claims. These include:
Out of pocket medical and hospital expenses
Future medical expenses
Modifications you need to make to your home or vehicle as a result of the accident
Lost wages
Loss of future earning potential
Emotional trauma
Pain and suffering
Loss of consortium or affection (for spouses of those who are injured or killed in a crash)
Funeral and burial expenses (for the surviving family members of those killed in a crash)
The amount and categories of damages available will depend on the unique circumstances of your case. If you or a loved one has been injured in a Nevada car accident, don't delay—talk to an experienced personal injury attorney about your case to assess your options and chart a future path forward.