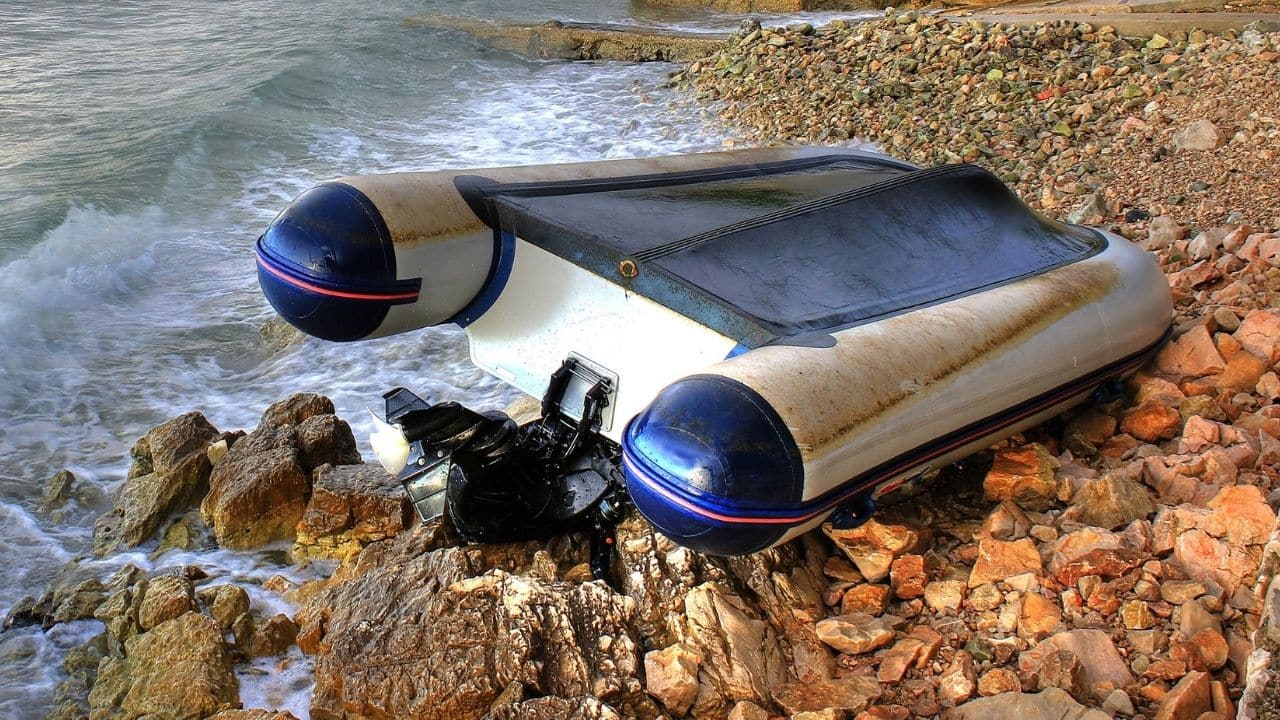 Despite its desert reputation, Nevada offers some of the country's hottest destinations for fishers, jet skiers, and other boating enthusiasts. Lake Tahoe, Lake Mead, the Colorado River, and Pyramid Lake see hundreds of thousands of visitors each year. Unfortunately, these gorgeous bodies of water come at a cost—with about 130 annual boat crashes that result in injury or death, Nevada is the deadliest state for boaters.
If you're injured in a boating collision in Nevada, it's important to take quick action to preserve your legal rights. Waiting too long to file a lawsuit or failing to file a tort claim notice with the state could leave you unable to recover damages even if your injuries (and the responsible party's negligence) are clear. Learn more about what to expect from the legal process and what steps you should take after you're injured in a Nevada boating collision.
Get Help and Medical Attention
After an accident, call for help immediately however you're able—sending out an SOS on the radio, flagging down other boaters, or sending up a signal flare. Toss out flotation devices to anyone in the water and ensure that those who are injured are able to remain afloat until help arrives.
If you can, assess the risk of additional dangers. Depending on the damage to your boat, it could be at risk of catching fire or leaking hazardous substances into the water. If you're not able to get back onto your boat safely, it may be more prudent to move away from it when possible.
Boating accidents can result in injuries ranging from hypothermia to burns to traumatic brain injuries or bone fractures. Some of these injuries, including hypothermia and shock, may not be immediately apparent but could cause serious issues later. It's important for all boaters involved in an accident to seek medical attention, even if you feel OK at first.
File Any Required Reports
Any Nevada vessel operator who is involved in an accident must file a written report with the Nevada Department of Wildlife (NDW) if the accident results in death, loss of consciousness, medical treatment, disability (that lasts longer than 24 hours), or more than $2,000 in property damage. This report must be submitted within 48 hours of the crash and requires a full description of the accident, any affected parties, and the consequences or outcome of the crash.
In many cases, especially those involving single-boat accidents, this report must be filed by the injured person themselves. This is one of many reasons it's important to contact a Nevada personal injury attorney as soon as possible after an accident. You may not yet be in a position to fully assess the accident or follow up on any of your obligations, but your attorney can file the required reports on your behalf to comply with state boating regulations without waiving your legal rights.
Get Up to Date on Nevada Boating Regulations
Nevada has some stringent boating regulations, particularly for those age 38 and over (anyone born in or after 1983). Boaters in this age group must finish an NDW-approved boating education course to legally operate a boat with 15 or more horsepower or operate a boat on interstate waters. But even if it's not required, it's a good idea for all boat operators and passengers to take a boat safety course before spending much time on the open water.
Boaters who use paddle craft like canoes, kayaks, and stand-up paddleboards must carry a life jacket and follow all boating rules and regulations. Because of these boats' slow speed and relatively easy operation, some paddle craft operators may not realize they're subject to the same legal rights and rules as motorboat operators.
Operating While Intoxicated (BWI)
Because drinking and boating can be just as risky as drinking and driving, Nevada makes it illegal to operate a watercraft (even a paddle craft) while intoxicated. Just like OWI, boaters can be charged with BWI if they have a blood alcohol content (BAC) of 0.08 percent or more. However, those whose BACs are higher than 0.00 but lower than the legal limit may be subject to fines, fees, or legal liability if they injure another boater while drinking.
Dangerous Operation and Conditions
Many Nevada waterways have maximum speeds posted, and operating a motorboat in excess of this speed is illegal. It's also illegal to go fast enough to create a wake in a no-wake zone.
Sometimes, weather conditions make it dangerous to operate watercraft. Boaters are responsible for monitoring weather conditions and checking the NDW's website to determine whether any warnings have been issued. You can be fined if you're caught operating a watercraft during dangerous weather conditions, and if you're involved in an accident during this time you could be liable for any resulting injuries.
Determine What Caused Your Boat Injuries
Unfortunately, most boating accidents and injuries are preventable. Often, the root cause of your injuries involves someone operating while intoxicated, engaging in reckless or negligent behavior, or otherwise violating Nevada boating laws and regulations. Your personal injury attorney can investigate the accident and determine your theory of liability. Some common causes of boating accidents include:
Improper training or operating while underage. Although younger boat operators must complete the NDW-approved boating safety course, not all do—and hitting the water without this training can be risky to both the operator and anyone nearby.
Reckless or distracted boating. As a boat operator, monitoring the boat and open water should always be the first priority. However, it isn't uncommon for operators to become distracted, especially if they're traveling with other people on board or if there is alcohol involved. Boat operators who speed or who recklessly steer into areas where others are swimming are more likely to cause injury to others.
Boating while intoxicated. Drinking and boating is one of the main causes of injuries each year. Even if there are relatively few boats around you and no apparent risk of collision, it's still possible to hit a log or other piece of flotsam. If a boat operator is intoxicated and the boat suffers a mechanical failure, the operator may not have the presence of mind to get passengers to safety. And those who are drinking while onboard a boat could be at a greater risk of falling overboard.
Failure to adhere to safety precautions. If a boat doesn't have the required number of life jackets or flotation devices, passengers could be at risk if the boat capsizes. Sometimes a passenger may be injured while in the water; without these flotation devices, they might not be able to remain afloat until help arrives.
Mechanical issues. Defective or malfunctioning boat parts can cause serious injuries. A fuel leak could lead to fire or even an explosion. A damaged engine could leave you unable to get to shore. Depending on the source of the mechanical issue, the responsible parties could include manufacturers, parts and service providers, or boat retailers.
Begin the Boating Injury Claim Process
Once you've accessed any medical attention and treatment you need, it's crucial to contact an experienced Nevada personal injury attorney to discuss your boating accident. When it comes to making a legal claim against the party or parties responsible for your injuries, it's important to document what happened while it's fresh in your mind. As time passes, you may forget important details that bolster your claim.
You're also likely to be contacted by an insurance company. If the at-fault party has an insurance policy, their insurer has a vested interest in settling the claim as quickly and cheaply as possible. They can accomplish this in several ways, but one common tactic is to interview you—preferably before you have an attorney on your side—and guide you into making statements that weaken your claim or incriminate you in the accident. They'll then rely on these statements to argue that you're not entitled to damages.
In some cases, it may make sense to take your claim to trial. The at-fault party or their insurance provider may not be willing to settle the claim for what you're owed. Depending on the circumstances of your claim, you may be entitled to present it to a Nevada civil jury instead of a judge. The decision to opt for a jury trial is a highly strategic one; generally, the more sympathetic your injuries are and the less sympathetic the responsible party is, the more likely you are to get a favorable jury verdict.
It's important to never accept an insurance company's first settlement offer. By hiring a Nevada personal injury attorney, you'll have someone to deal with the insurance company on your behalf and fight for every penny you deserve. Boating accidents can be tough to investigate, as there often isn't the same "hard evidence" (like debris, traffic camera video, or skid marks) proving who was at fault. Our experienced attorneys know exactly what to look for and we're well attuned to the insurance companies' tricks.