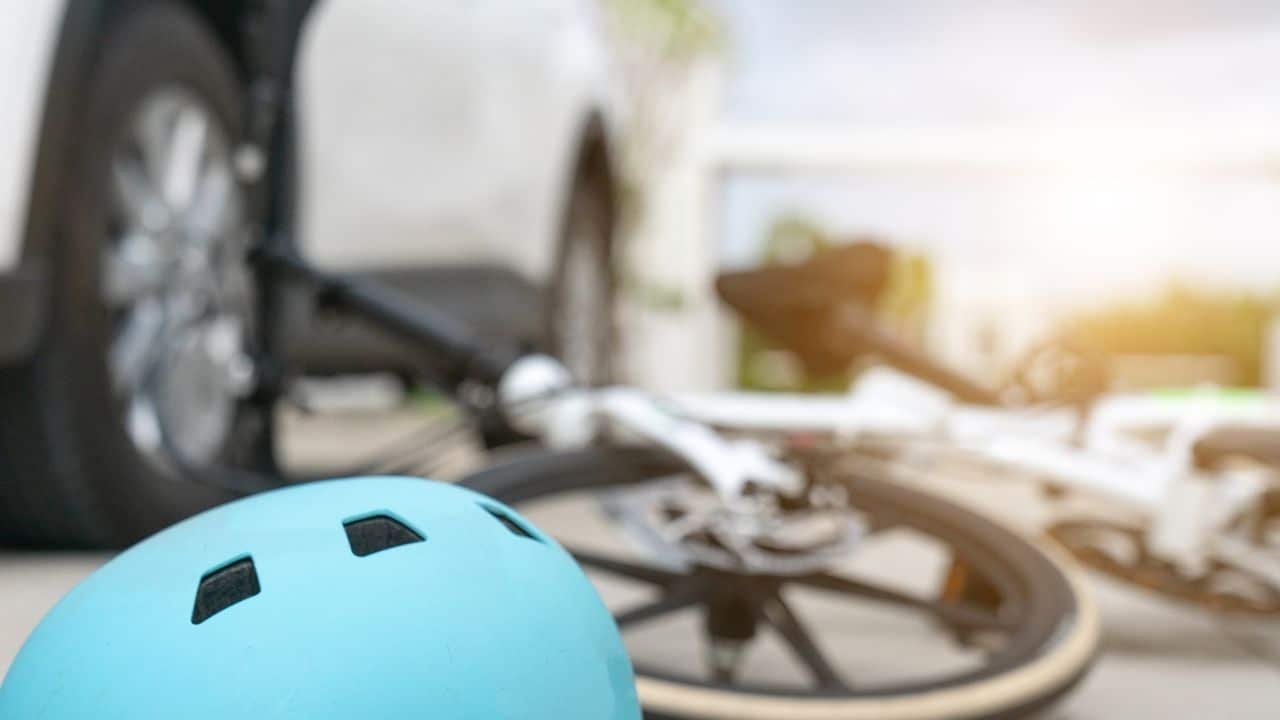 From the Las Vegas Strip to the Tahoe Rim Trail, Nevada has some of the most scenic views for bicyclists looking for a unique biking experience. Unfortunately, these travels can come at a cost—each year, hundreds of Nevada cyclists are involved in collisions and nearly a dozen will pass away from their injuries.
Because bicycles offer so little protection when colliding with a vehicle, bicyclists must be familiar with the rules of the road. Below, we'll discuss Nevada's bicycling laws and what to do if you're injured in a bicycle accident.
Nevada's Bicycling Laws
Nevada bicyclists aren't considered "motor vehicle drivers" and aren't subject to all the same rules as these drivers. However, bicyclists are bound by most motor vehicle regulations, including obeying traffic signage, and have their own regulations designed to reduce the risk of a bicycle-vehicle impact.
Bicyclists are required to travel with the flow of traffic, use bike lanes where available, dismount and push the bike through pedestrian crosswalks, and obey all posted signs and traffic signals. Bicyclists cannot ride in certain prohibited areas (like most Nevada highways), must use hand signals when turning, and must have at least one hand touching the bike at all times.
Those who ride bicycles at night must have certain reflective devices and lights on the bike—a white light on the front that can be seen from at least 500 feet away, a red reflector on the back, and reflective material on both sides of the bicycle (to protect against T-bone collisions). Bicyclists should also wear light or bright-colored clothing to improve their visibility in dim conditions.
Not only can violating Nevada's bicycling laws and regulations put you and others at risk, but it can also prevent you from recovering damages if you are injured in an accident.
What to Do After an Accident
There are a couple of important steps that bicyclists, drivers, and witnesses to a bicycling accident can take to reduce the potential of permanent harm. It's also important to follow up after the accident to preserve and protect your legal rights.
Reducing Risk At the Scene
The most crucial first step after a bicycle accident is to assess everyone's safety and fix any unsafe situations (if possible)—moving the bike and bicyclist out of the road or getting away from a vehicle that is leaking caustic or flammable substances.
Contact the police and 911 so that paramedics can evaluate and treat any injuries. If someone is suspected of having a neck injury, try not to move them unless it's an emergency. Don't be afraid to get medical treatment after an accident, even if you feel fine; not all injuries are visible.
If police are called to the scene, they will generally take an accident report just as they would in a car-on-car collision. If the accident results in injuries or more than $750 in property damage, drivers are required to make a report within 10 days of the crash if police haven't already made a report. Failing to report an injury- or property-damage-causing accident could lead to criminal charges and civil penalties, and this burden generally falls on the car's driver.
Protecting Your Rights After the Crash
If you were injured in a bicycle accident, follow all your doctor's treatment recommendations and don't be afraid to ask questions or seek follow-up treatment if new issues crop up. Many injuries, especially soft tissue injuries like whiplash, can take days or even weeks to develop; you may feel fine at first, even declining medical care at the scene, but develop problems later. And if you've sustained any head injuries in the crash, you may not notice long-term issues like memory loss or chronic headaches for quite a while.
Shortly after your accident, you may also want to consider consulting an attorney. If you've suffered any physical injuries in addition to the damage to your bike, you could be dealing with problems for months or years to come—lost wages, loss of future earnings, and (for your spouse) "loss of consortium" or loss of your companionship. The at-fault driver or their insurance company may offer you a settlement to quickly and quietly get rid of the case, but these settlement offers aren't always reflective of the actual damages you've suffered. An attorney can help protect your legal rights and make sure you get every penny you deserve.
Frequently Asked Questions about Nevada Bicycle Accidents
Are drivers always held responsible for a bicyclist's injuries or damages?
Because bicyclists are often more severely injured in bicycle-car collisions, it's more common for the driver to be held liable (or at least partially liable) because bicyclists aren't nearly as well-protected. Motor vehicle operators are required to pay attention to bicyclists and yield when necessary to avoid injury.
However, if there was nothing the driver could do to avoid the accident, or if the bicyclist engaged in negligent or reckless behavior leading up to the crash, the bicyclist might not be able to recover damages from the driver—and in some cases, may even be responsible for covering the driver's damages.
What should bicyclists know about contributory negligence?
The question of who is at fault in an accident isn't always clear-cut. In many cases, the trial court or a jury may determine that both parties shared some blame for the accident. If a cyclist is determined to have acted negligently before the crash, they may be considered contributorily negligent—and any damages they recover from the other driver may be reduced by the degree the cyclist is at fault. If the cyclist is 50 percent or more at fault for an accident, they can't recover any damages at all.
For example, if a bicyclist sustained $200,000 in medical costs and lost wages after an accident but wasn't wearing a helmet, the jury may determine that some of these medical costs were preventable. If the jury decides that the bicyclist is 25 percent at fault for their injuries, they may only be able to recover $150,000 from the driver.
Some factors that may lead to a finding of contributory negligence include:
Failure to wear a helmet
Failure to use proper hand signals
Inadequate or no lights or reflectors on the bicycle
Riding against the flow of traffic
Riding in an area where bicycles are prohibited (including the sidewalk in some areas)
Cycling while under the influence of alcohol or drugs
Cycling with both hands off the bicycle
Obstructing traffic in a way that forces drivers around you
Contributory negligence can be allocated across multiple parties, depending on the circumstances of the crash. It's not uncommon for more than one driver, the bicyclist, and even the Nevada DOT to be held partially responsible for an accident. As long as the bicyclist's responsibility for the accident is less than 50 percent, they should remain able to recover damages from all other responsible parties.
What happens if the other driver can't be found?
Unfortunately, some drivers may leave the scene of the accident or even fail to realize they've been involved in an accident. If you can't identify or locate the driver responsible for your injuries, in some cases you may be able to make a claim on your own auto insurance policy's uninsured/underinsured motorist (UM/UIM) coverage.
Do Nevada bicyclists have to wear a helmet?
Although Nevada has a motorcycle helmet law, because bicycles aren't operated by an engine, bicyclists are free to travel without helmets or other protective headgear. However, the Nevada Department of Transportation encourages all bicycle riders to wear helmets to reduce the risk of sustaining serious or permanently disabling brain injuries.
Even a relatively low-speed collision can send a bicyclist flying, and hitting one's head on pavement or another hard surface without protection can cause a concussion, brain hemorrhage, or even death.
Are Nevada bicyclists allowed to cycle under the influence of alcohol or drugs?
No. Anyone who operates a bicycle while intoxicated (whether from alcohol, prescription drugs, or illicit drugs) on Nevada's roads can be charged with reckless endangerment, a misdemeanor. If convicted, a cyclist may be assessed up to $2,000 in fines and costs and up to one year in jail. If someone cycling under the influence (CUI) causes a crash where someone else sustains substantial bodily harm, the reckless endangerment can be charged as a category C felony, carrying up to five years of prison time.
However, because cyclists aren't considered motor vehicle operators, someone convicted of CUI won't face the suspension of their driver's license, nor are they required to carry liability insurance.
If a bicyclist is involved in a crash while under the influence, it's unlikely they'll be able to meet the less-than-50-percent-at-fault threshold to avoid contributory negligence.
How long do Nevada bicyclists have to sue an at-fault driver?
The statute of limitations for personal injury lawsuits in Nevada is two years from the date of the accident or injury. This means that an injured bicyclist who waits more than two years to sue the responsible parties may have their lawsuit summarily dismissed, even if it's clear that the other driver was completely at fault.
This short statute of limitations makes it crucial to seek legal advice as soon as you can. Because you might not be in any physical or emotional shape to worry about a lawsuit while you're still recovering from your injuries, hiring a Nevada personal injury attorney can allow you to rest and focus on recovery while an experienced legal team investigates your case. Your attorney will thoroughly examine the facts and circumstances leading up to your crash to determine the best path for your claim to proceed.