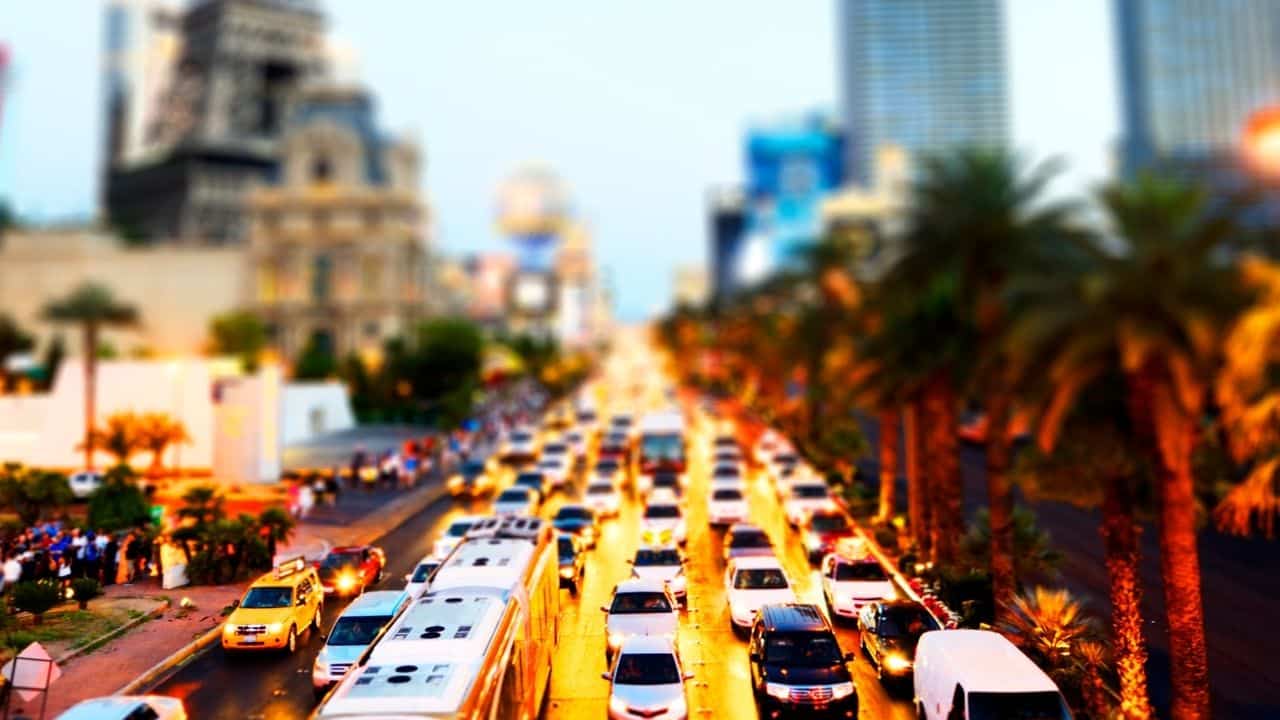 Drivers in Las Vegas and throughout Nevada began 2021 on a sobering note: in 2021, the number of fatal crashes in Clark County and across the state were up by nearly 20 percent. In 2021, 382 people were killed in 357 fatal accidents, a significant increase from the 324 statewide crash-related deaths in 2020. This marks the fourth-highest number of annual crash fatalities in Nevada history—with 395 deaths in 2004, 427 deaths in 2005, and 431 deaths in 2006.
However, there's one bright spot amid this sad news—only 74 people died in Nevada as a result of not wearing their seat belt, as compared to 80 in 2020. Many fatalities were also the result of excessive speed, intoxication, or both. Below, we highlight some of January 2022's most serious car crashes in Las Vegas and the surrounding areas.
Driver Found Dead of Gunshot Wound After Crash
On January 3, 44-year-old Robert Nagy was found dead of a gunshot wound after being involved in a one-vehicle crash in Paradise. The crash took place just before 11:00 p.m., near Viking and Topaz roads. Emergency medical personnel removed the unconscious driver from his vehicle before discovering the gunshot wound, and Nagy was pronounced dead at the scene.
Five People Injured, Two Severely, in Henderson Crash
On January 3, 2022, five people were injured—two seriously, two severely, and one with just minor injuries—after a two-car crash on Raiders Way in Henderson, Nevada. The crash occurred at around 4:20 p.m., and officers who investigated the scene attributed it to excess speed.
A.M. Crash Snarls I-15 Traffic
An early morning crash blocked the left lanes of I-15 southbound just before Sahara Avenue on January 5. Fortunately, there were no reports of injuries, and the roadway reopened in time for much of the early morning commute.
Another minor early-morning crash occurred two days earlier and involved a Las Vegas police officer, who was rear-ended by a vehicle while traveling on Tropicana Avenue. Both the officer and the driver appeared unharmed but were checked out by medical personnel at the scene.
Young Motorcyclist Killed in West Valley Crash
Las Vegas's first traffic-related fatality of 2022 occurred just before noon on January 6, when a Yamaha motorcycle traveling north on Hualapai Way lost control and overturned the bike. The motorcycle collided with a stopped Jeep Grand Cherokee, while the driver rolled on to collide with a Nissan Rogue waiting to turn left onto W Spring Mountain Road. The 23-year-old motorcyclist was pronounced dead at University Medical Center. Witnesses reported seeing the motorcyclist traveling at a high rate of speed, passing other vehicles, and weaving through travel lanes just before the crash.
Hit-and-Run Crash Kills 36-Year-Old
On Friday, January 7, a 36-year-old pedestrian was killed by an unknown motorist while walking on North Pecos Avenue. Police are investigating the crash and report that the hit-and-run driver was traveling in a silver 2020 Chevrolet Silverado with black accents. Failing to stop at the scene of an accident resulting in death is a serious felony punishable by prison time.
Deadly January Weekend Claims Second Pedestrian
Saturday, January 8 marked the second Las Vegas pedestrian fatality in just 24 hours. A 59-year-old pedestrian was killed after being struck by a Chevy Equinox in a crosswalk at Decatur Boulevard and Hayes Place. The Equinox's 39-year-old driver was headed northbound on Decatur when he stopped at a red light. As the pedestrian attempted to speed-walk or jog through the crosswalk after the light turned green, he tripped and fell, evading the driver's line of sight and falling into the path of the vehicle. The driver showed no signs of impairment, but this crash continues to be investigated.
Three Killed in Wrong-Way Crash
A wrong-way crash on January 10 claimed the lives of three teenagers traveling in a Toyota Tacoma pickup truck. The wrong-way driver was piloting a Cadillac ATS northbound in the far left southbound lane of I-15, near mile marker 20, when she collided with the Tacoma, which caught fire. The resulting blaze killed all three people inside the vehicle. The driver, who remains unidentified, also perished in the crash, and police suspect that she was impaired.
As vehicles swerved to avoid the wrong-way driver, other crashes also occurred—though fortunately, they didn't result in any additional serious injuries. A Kia Spectra, Volvo S6-, and Ford F-150 all collided, sending two of the three drivers to University Medical Center.
Pickup Truck Crash Kills 79-Year-Old
On the evening of Thursday, January 13, a crash between a pickup truck and a sedan caused the sedan driver's death. The crash was reported just after 7:20 p.m.
As a new Chevy Silverado was exiting a parking lot near Bruce Trent Park, it collided with a Toyota Camry that was headed north on Rampart Boulevard. The 79-year-old driver was transported to University Medical Hospital, where he sadly succumbed to his injuries. Though the Silverado driver and three teenage passengers received medical attention at a nearby hospital, none were seriously injured.
Eight People—Including Three Children—Injured in January 14 Semi Crash
At around 1:25 p.m. on a Monday afternoon, eight people were injured on I-15 after the driver of a semi-trailer rear-ended a Dodge Ram, sending it into the back end of a Bentley SUV that was traveling near the California state line. The adult and four children inside the Dodge suffered non-life-threatening injuries, although the driver was airlifted to the hospital for more immediate treatment. The Bentley driver and another two children also sustained non-life-threatening injuries and were transported to University Medical Center for treatment. The semi-trailer driver, who was not thought to be impaired, was not injured in the crash.
I-15 Driver Rear-Ends Police Cruiser
During the end-of-day commute on Tuesday, January 18, a driver crashed into the back of a Las Vegas Metropolitan Police Department (LVMPD) squad car on northbound I-15 near Spring Mountain Road. The rear-end driver's vehicle caught fire after the crash but fortunately was able to be extinguished with minimal injuries. Due to the fire and resulting cleanup, drivers were advised to avoid the area and expect delays for several hours.
Carlin Man Faces Felony Charges for Fatal Elko Crash
On Tuesday, January 18, 22-year-old Zachary Rasmussen was booked on $500,000 bail for charges of DUI and reckless driving resulting in death. These charges stem from an August 27, 2021 crash that killed a six-year-old and injured three other people. Charging documents indicate that Rasmussen's blood alcohol content (BAC) was above the legal limit nearly five hours after the crash, in which he drove his Chevy pickup into the back of a Chevy Tahoe SUV at around 2:30 a.m. Though DUI in itself is a serious crime, a DUI that results in the serious injury or death of one or more people is far more serious. If convicted of DUI resulting in death or reckless driving resulting in death, Rasmussen could face decades behind bars.
Two Injured After Hit-and-Run in Sparks
At around 10:00 p.m. on Tuesday, January 18, a red pickup truck was involved in a hit-and-run crash on Sparks Boulevard, near Pyramid Way and Highland Ranch in Sparks. The pickup truck driver continued on his way, where he crashed head-on with another vehicle near Ion Drive. The pickup truck driver received minor injuries in the crash, and investigators attribute the crash and the driver's erratic behavior to drug or alcohol impairment. One of the vehicle drivers was also injured in the crash, though not seriously.
Wednesday Afternoon Crash Kills 19-Year-Old
On Wednesday, January 19, a 19-year-old passenger was killed after a rollover crash in northeast Las Vegas at the intersection of North Las Vegas Boulevard and North Walnut Road. The crash took place around 12:10 p.m. when a 22-year-old driver hit the median, overturned, and slid into an oncoming vehicle. This victim was the ninth person killed in a Las Vegas traffic crash so far in 2021, with the metro area averaging one death every two days.
Police Officer Fatally Strikes 40-Year-Old Pedestrian
At around 7:35 p.m. on Thursday, January 20, an on-duty police officer traveling in the southbound lane of Boulder Highway struck and killed a pedestrian who was crossing near Tulip Falls Drive. Although emergency crews responded quickly, they were unable to save the pedestrian's life. Witnesses reported that the pedestrian was crossing an unmarked crossway while wearing dark clothes, which may have contributed to the officer's failure to avoid her. This crash is still being investigated and marks the third pedestrian fatality in Las Vegas in 2022.
High-Speed Crash Claims 31-Year-Old's Life
During the early hours of Saturday morning, the 31-year-old driver of a Dodge Dakota struck a stopped Toyota SUV as he sped into a left turn lane on Commerce Street. The resulting crash caused the driver serious injuries, and he later passed away at University Medical Center. The Dakota's driver was not wearing a seatbelt at the time of the crash, and police report that excess speed and alcohol impairment are both suspected as contributing factors.