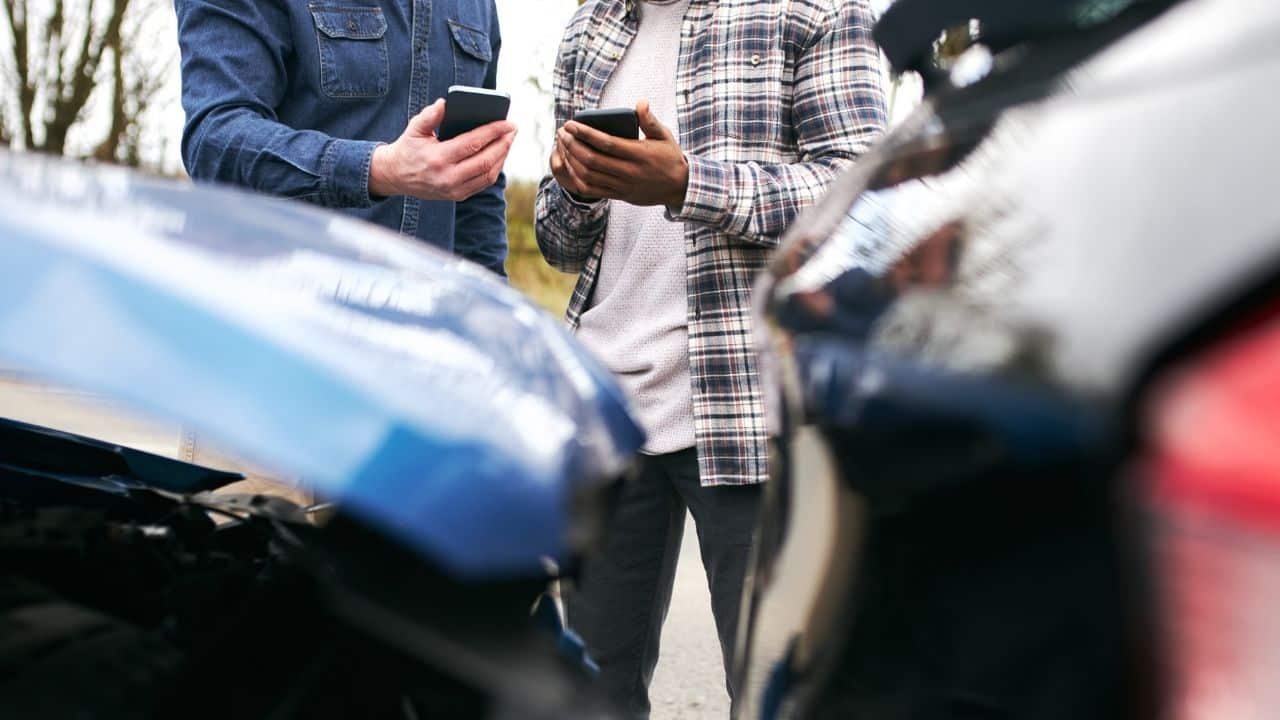 A shocking 12.6 percent (or one in eight) U.S. motorists is currently operating without valid auto insurance. Unfortunately, because these drivers also tend to be judgment-proof due to their lack of income or assets, their simple act of driving a car can put other drivers at physical and financial risk.
If you're injured by an uninsured or underinsured motorist, how can you receive full compensation for the injuries you've suffered? What do you need to do to preserve your legal rights? Should you talk to your insurance company? Below, we'll discuss Nevada's insurance laws and the steps you can take if you've been hit or injured by an uninsured driver.
What are Nevada's Insurance Coverage Minimums?
Insurance is almost always at play in an auto accident. Whether you're relying on the responsible party's insurance coverage or your own uninsured/underinsured (UM/UIM) coverage, you may be entitled to receive insurance compensation for your medical bills, lost wages, and pain and suffering. In some cases, the responsible party may even be ordered to pay punitive damages.
Like other states, Nevada has mandatory minimum insurance coverage for all drivers. Legally, Nevada drivers must carry at least:
$100,000 per person in bodily injury liability coverage
$300,000 per accident in bodily injury liability
$50,000 per accident in property damage liability
These mandatory minimums were increased in 2018; prior to that, drivers were only required to carry $50,000 per person in bodily injury liability and $100,000 per accident. But even with this recent increase, these minimums aren't always enough to cover the full cost of property damage and injuries sustained in an auto accident. To avoid being on the hook for damages caused by an uninsured driver, it's important for Nevada drivers to not only have the required minimum coverages but also to have uninsured/underinsured motorist coverage.
Liability insurance coverage
This insurance coverage, which includes bodily injury liability, provides protection for your assets (and coverage to others) if you're liable for an accident. Unfortunately, if the driver responsible for property damage or injuries doesn't carry this type of coverage, you could be forced to rely on your own UM/UIM coverage to fill in the gaps. And depending on your UM/UIM coverage limits, you may not be able to recover as much as you could if the responsible driver was properly insured.
Collision insurance coverage
Collision insurance coverage pays for any damage to your vehicle that results from a collision, regardless of whether you or someone else is at fault. Collision coverage can pay for damage repair or provide a lump-sum payment if your vehicle is totaled. The amount you'll receive under a collision policy will depend on the severity of the damage and the pre-accident fair market value of your vehicle. You may be able to negotiate this latter point, though—if you don't feel that the insurance company is offering a fair price for your vehicle, you can hold out for more.
Comprehensive insurance coverage
Comprehensive coverage helps pay for non-collision damage to your vehicle or its contents. This can cover theft, fire, flood, or wind damage, or damage to your vehicle from striking a wild animal. If you have a lien (like an auto loan) on your vehicle, you may be required to have a certain comprehensive deductible (often $500)—this provides some assurance to the lienholder that you'll be able to afford any necessary repairs to your vehicle.
UM/UIM coverage
UM/UIM insurance coverage can compensate you if you or any passengers in your vehicle are injured in an accident caused by an uninsured/underinsured driver. Drivers can be deemed "underinsured" if they're carrying only the mandatory minimum coverage limits and this isn't enough to fully compensate you and your passengers for the damages you've suffered.
Uninsured motorist bodily injury coverage provides even more extensive coverage. This covers damage to people (including you) in your vehicle, including lost wages, future lost earning capacity, and pain and suffering. Unlike the other damages categories, pain and suffering damages are non-compensatory; they don't necessarily need to be tied to the actual cash losses you've suffered.
Uninsured motorist property damage coverage compensates you for the costs incurred in repairing your vehicle after a collision with an uninsured or underinsured driver.
Medical payments (MedPay) coverage
MedPay coverage is optional under Nevada law, but can provide coverage for any injuries to you and any passengers in your vehicle—regardless of who is at fault for your accident. MedPay can also cover you if you're injured as a passenger in someone else's vehicle or if you're hit by another vehicle while crossing the street.
Under MedPay, your health insurer (including Medicare) doesn't need to subrogate any benefits you receive. In other words, you may be entitled to receive the full amount of MedPay available instead of allowing your insurance provider to claw back the difference in your MedPay benefit and what they paid out in coverage for your treatment. But since Nevada's maximum MedPay coverage is generally $10,000, this doesn't generally provide a windfall to those who are injured in an auto accident.
Umbrella insurance coverage
Umbrella coverage, as the name implies, provides an additional liability "umbrella" over and above the other insurance limits you carry. This can be extremely valuable if you find yourself at fault in a major accident or if you or your passengers are severely injured by an uninsured or underinsured motorist.
Notifying Your Insurance Company
Regardless of whether you're at fault in an auto accident, you may be required to notify your insurance company within a certain period of time after the accident. You may also be legally obligated to report your accident to the police. The content and level of detail provided in your insurance and police reports can help or harm your later claim, so it's important to seek legal advice as soon as possible to ensure your rights are protected throughout the process.
Comparative and Contributory Negligence
For decades, Nevada drivers were subject to a contributory negligence standard that prevented any recovery for damages if the injured party was even slightly at fault for an accident. But because this often led to unfair results—like someone escaping liability for catastrophic injuries or seriously reckless behavior just because the injured person made a minor mistake—it was repealed.
Now, Nevada plaintiffs can recover damages in an auto accident case as long as they were less than 50 percent at fault for the accident. This comparative negligence standard does reduce the total damages available by the percentage by which the injured party is at fault. So if you are deemed 30 percent at fault for an accident and your total losses are $600,000, you'll only be entitled to recover a maximum of $420,000 from the other responsible party.
Your insurer doesn't have the final word when it comes to apportioning fault for an accident. If you don't agree with the conclusion your insurance company has reached, your personal injury attorney can sue the other party's insurer or even your own insurer (for UM/UIM damages).
What Happens When an Uninsured Driver Causes an Accident?
It can be expensive to be an uninsured driver in Nevada. If someone is caught driving without insurance (or is involved in an accident without insurance) they can be assessed a fine of up to $1,000 along with a reinstatement fee for the first offense. Drivers may have their licenses suspended, and driving without a valid license and insurance can carry steeper civil and even criminal penalties.
Unfortunately, most of Nevada's uninsured and underinsured drivers are without insurance because they can't afford it. And if an uninsured driver is arrested for driving without a license, they may be unable to work and even less able to compensate you for your injuries. This means that pursuing a personal injury claim against them is often fruitless, as they may not have any income or assets you can go after even if you do prevail in court. Because of this, having adequate UM/UIM coverage is incredibly important if you happen to be hit by one of the one in eight U.S. drivers who don't have insurance coverage.
Seeking Compensation For Your Injuries After an Accident
It can be tough to enforce your legal rights and get the compensation you deserve after a Nevada auto accident. The specific steps of your process will depend on a range of factors like the number of drivers involved in the accident, the severity of any injuries and property damage, who was at fault (and whether comparative fault is at issue), and who involved in the accident has adequate insurance coverage.
Because this process can be complicated, partnering with an experienced personal injury attorney is the easiest way to reduce your burden. A personal injury attorney knows how to investigate a claim, preserve evidence, assess insurance coverages and liability, and determine whether you're better off settling with the insurance company or litigating your claim in court. Each auto accident claim is different, and having good legal counsel throughout the process can allow you to relax and recover on healing.