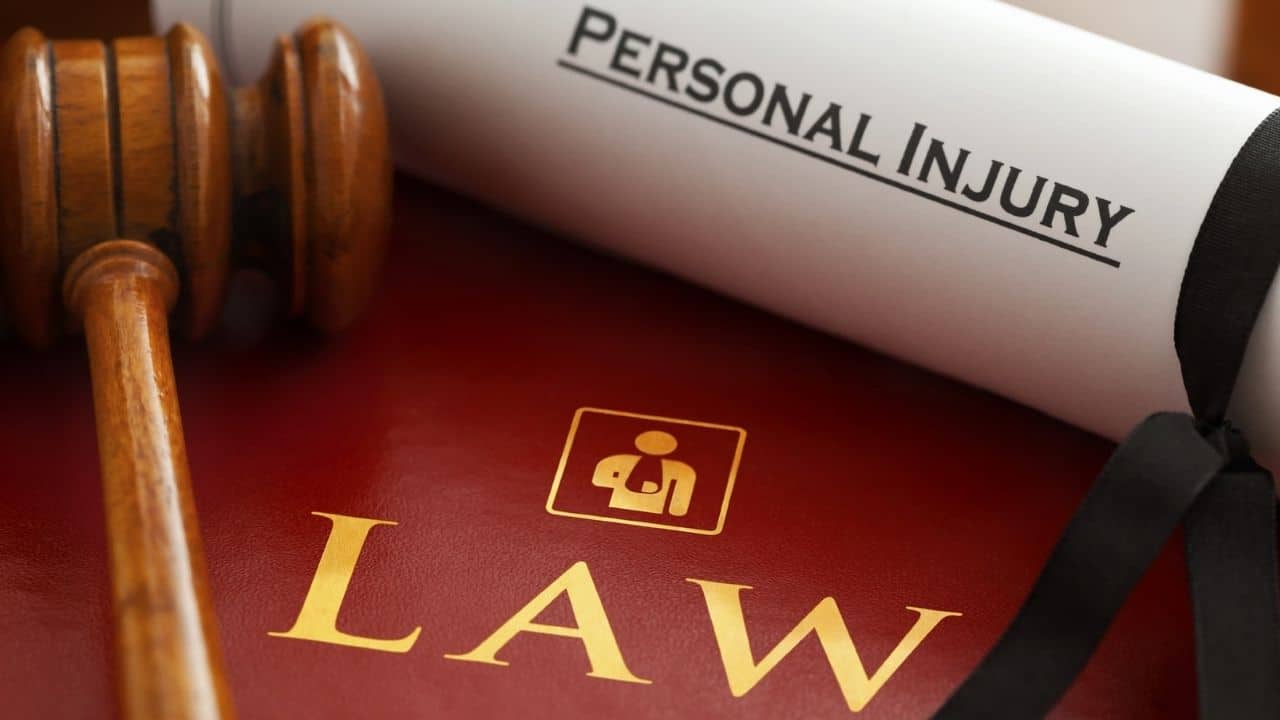 When you're looking for an attorney to represent you in a personal injury claim, it's crucial to find someone you can trust. After all, for many personal injury plaintiffs, the subject of the lawsuit represents one of the most traumatic and painful experiences of their lives. A good attorney will earn that trust through their reputation and actions, not slick billboard or bus ads and late-night infomercials. Below, we'll discuss six key tips that will help you find the best personal injury lawyer for your needs.
Ask Friends, Family, and Community Leaders
Even in a Yelp- and Google Answers-centered world, word of mouth from those close to you remains one of the most reliable ways to get a good feeling for the best attorneys in your community. Online ratings and recommendations can be manipulated and may not be representative—after all, the people most likely to leave reviews are often only those who have had either a very good or very bad experience.
Ask those you're close to who they've hired to represent them in the past. If none of your friends or family members have personal experience with an injury attorney, reach out to those you trust who are central in your community—pastors, accountants, medical professionals, or even your hairstylist.
Once you have a shortlist of names, you can do a bit more research by visiting these attorneys' websites, reading other reviews, checking out articles they've written or media appearances they've made, and finally, making an initial appointment so you can form your own impressions.
Consider a Referral Service
State and local bar associations often have referral services for various categories of attorneys. These are often lists of attorneys who have been evaluated as providing quality representation and an adequate amount of experience. It's hard to get on a referral service if you have recent discipline, for example, or have never tried a case in your advertised practice area.
Although there are national listings and referral services for attorneys as well, not all use the same standards—many are essentially ad services where attorneys pay to have their listings promoted. Using a bar association's referral service, after confirming it uses some screening criteria, can give you a better pool of candidates from which to choose.
Research Online
There are a number of things you can and should confirm online before you make your first appointment.
Make sure the attorney is licensed in good standing. In most cases, a personal injury claim will be filed in the state where the injury occurred; an attorney who represents you must be licensed in the state where the lawsuit is litigated.
Check the attorney's disciplinary history. Nevada's Bar Association has a searchable online database of all disciplines since 2003.
Check out the website. Do a deeper dive into the attorney's practice areas and read their blog. You'll be able to form a better impression of their approach to cases.
Finally, you can do a standard Google search of your finalist's names. You might find Facebook, Twitter, or Reddit threads discussing them, or a link to a lawsuit they were involved in. These observations must always be taken with a grain of salt (and after carefully considering the source), but can give you some ideas of questions to ask if you do schedule a consultation with a particular attorney.
Schedule a Consultation
Once you've narrowed down your candidates to just a handful, you can request an initial consultation by submitting a short contact form online or calling to make an appointment. Since the pandemic, many attorneys now offer these consultations either in person or remotely through Zoom. This can be more schedule-friendly while still offering a better feel for compatibility than you can get over the phone or email.
An initial conversation won't be an in-depth analysis of your case. In most situations, it will be more like a job interview—not only will the attorney ask questions about your case to get an idea of whether it has a likelihood of success, but you'll evaluate the attorney to determine whether you trust them to handle your case if they do accept it.
Some questions you'll want to ask an attorney at this initial consultation include:
How long have you been practicing in this area?
How many other cases like mine have you litigated? How many have you tried to a jury?
How do you handle settlement negotiations? Do most cases like mine settle?
Will you handle my case personally or have a team of associates work on it?
How do you communicate with clients about their cases?

This will be one of the most important factors. Do you want regular updates by phone or email? Or would you prefer to be notified only when something has happened?

What percent of your cases are referrals from other attorneys?
What are your fees? When are these fees charged?
Do you have the resources to take on my case?
Do you teach or lecture anywhere? If so, where?
What legal organizations are you a member of?

Ideally, a personal injury attorney who is up-to-date on current law will be a member of bar associations and trial lawyer organizations where practitioners share tips.
After this initial consultation, if the attorney believes you have a strong case, they may present you with a representation agreement. This agreement, if signed, creates an attorney-client relationship between you and your attorney. You'll be responsible for providing medical waivers, deposition or trial testimony, and any other information your attorney will need to pursue your claim (and for making payments according to your fee arrangement—more on that below). Your attorney will be responsible for researching, filing, and litigating a claim on your behalf, whether you agree to settle it out of court or go all the way to a jury trial or appeal. Your attorney is also responsible for communicating with you about your case and for getting your consent to any settlement offer before acceptance.
Discuss Fees Before Committing to Representation
Fees can be one of the most important factors to consider, and not all law firms and attorneys structure their fees the same way. If you can't get a clear answer on fees from your attorney during your initial consultation, and if you aren't presented with a written fee agreement before you commit to representation, this could be a red flag. A good attorney will always make sure their client understands and agrees with the fees assessed—after all, that's the best way to avoid a time-consuming and expensive fee-related dispute down the road.
In most personal injury cases, the attorney will operate on a contingency fee arrangement. This means that they'll only assess legal fees if they're successful in recovering damages on your behalf, either through settlement or a judge or jury award.
Unlike criminal defense or family law attorneys, who often require clients to deposit a retainer they can bill against, you won't need to pay anything upfront to secure your attorney's services. Instead, when you receive a settlement, insurance settlement, or jury verdict, the attorney will deduct their fee from the total recovery, and the remainder will go to you.
Some contingency fee arrangements have an all-inclusive rate (usually a percentage of the damages, somewhere between 30 and 40 percent). Others have a lower rate but bill certain fees separately. If the case settles early, with few fees, this can work out in your favor; if it lasts years and racks up dozens of multi-day depositions, you could wind up with a smaller recovery.
This is why it's so important to clearly understand what fees you'll need to pay; depending on the circumstances of your claim and the general timeline and litigation strategy your attorney settles on, the best fee arrangement for you may vary.
Go With Your Gut
No matter how good an attorney may seem on paper, it's important to go with your gut feeling. This can often mean having an honest discussion about the weaknesses in your case and the risks you could face by going down certain litigation paths. Your attorney should be open with you about the good and bad parts of your claim instead of giving you only the highlights or glossing over risks. And litigation is always uncertain; if your attorney promises you a certain outcome or guarantees anything, this can be a red flag that they're not giving you a full picture.
Ultimately, you want an attorney who genuinely cares about their clients' well-being. If you don't trust your attorney enough to give them the necessary information about some of the most painful moments of your life, you won't be able to do all you can to help your case succeed. If you and your attorney don't click, you don't feel you can be open with them, or you don't trust them to do right by you, it's best to simply move on to a new attorney before you've gotten too far in the process.