Rochelle Travis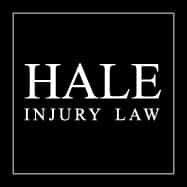 What path brought you to Hale Injury Law?
After graduating with my bachelor's degree in Business Management from BYU-Hawaii, I worked in retail sales and retail store development for seven years. I then decided to devote my time to being a stay-at-home mom for a few years. Fortuitously, right around the time that I was considering re-entering the workforce, Leila approached me to ask if I was interested in joining her team.
What are you known for professionally? What do you have a knack for?
I bring my public relations experience to the Hale Injury Law. Clients know I care and want the best outcome on their cases. I'm also known for my attention to detail, work ethic, and follow-through.
What do your clients say about you?
My clients say that I'm compassionate, friendly and helpful.
What are you most passionate about professionally?
I am passionate about helping people. I feel immense personal satisfaction when a client has had a successful resolution of their case.