Patricia Rubio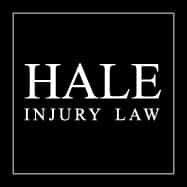 What path brought me to Hale Injury Law?
I have been in the Personal Injury practice of law since 1980. I was working in the medical field as a Practice Management Consultant in Orange County, California. I then married my husband Robert, a Personal Injury attorney. Having built medical practices from start-ups to thriving medical practices I decided to take my talents in another direction and build up my husband's law practice. I was his firm administrator for 15 years; we built one of the largest Personal Injury firms in Orange County.
When he passed away I came to Las Vegas to start a new life and a new business as a Free Lance Paralegal. I opened a company known as Paralegal Services of Nevada. At any given time I had over 400 Personal Injury cases I managed for various law firms.
Even through this business was rewarding I missed the business development side of the legal field and felt the overwhelming need to build a practice again. I missed the excitement of taking a start-up and being instrumental in its growing success.
I met Leila Hale, Esq., the founder and owner of Hale Injury Law three years ago. I immediately saw what a visionary she was and was thrilled to begin working with her and building her firm. Since that time Hale Injury Law has quickly become a very successful entrepreneurship.
What stands out the most to me about Hale Injury Law?
Leila Hale's business model is to "treat the client as you would like to be treated". Leila asks that every client be called once a week in the beginning of the case and at least once a month thereafter. Our clients are given her personal cellular phone number and may reach her by phone or text her anytime of the day. This is truly a marvel in today's legal world. My experience with other law firms is the client deals only with legal assistants and paralegals – rarely with the attorney and certainly never has their attorney's personal cell phone. Hale Injury is making a difference!!
The Medicine…..
As part of the staff's training regimen as Personal Injury Case Managers, Leila Hale has taught us what a huge part the medicine plays in a Personal Injury case. We have learned to properly manage a Personal Injury Case you must pay special attention to documenting the client's pain levels, learn how to interpret MRI findings, carefully listen to the client's complaints and address their conditions with their doctors. We have learned what an important role pain management plays when a client is significantly injured. Leila insures that each and every medical issue of the client is addressed. Having a prior medical background working with Orthopedists and Neurologists and now learning even more about the mechanics of an injury and how it is properly medically treated has proven invaluable to me.