Lindsay Gibbs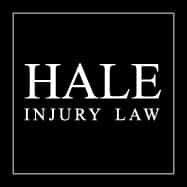 What path brought you to the Hale Injury Law firm?
After working for a fairly large law firm for four years I left to go to medical assistant school. After graduating I got offered a job at Hale Injury Law. I must say, medical assistant school has been very helpful when it comes to understanding the logic in treatment that our client's go through.
What are you known for professionally?
I am known for my ability to work fast and get deadlines met. I love leaving work at the end of the day knowing I completed my duties to the best of my ability.
What do your clients say about you?
My client's say I am very helpful and considerate.
What are you most passionate about professionally, what most excites you about your work and the contribution you make?
I am most passionate about helping my clients in any way possible, I want them to feel like they are the number one priority and that they are on good hands. Having a job that entitles helping others is the best type of job to have, and that is why I am grateful to have the opportunity to work here at Hale Injury Law.