Bus and Public Transportation Accident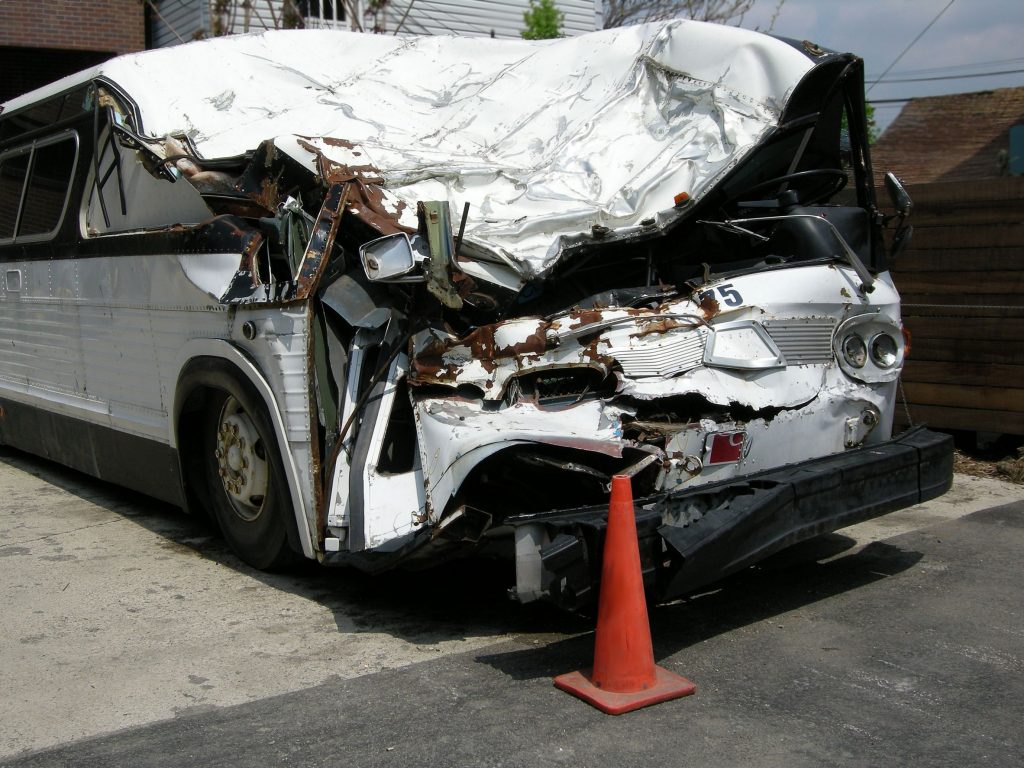 Taking a RTC bus can be an eco-friendly alternative to many resident's commute.  While these motor vehicles are generally safe and reliable, they are still prone to accidents. Bus accidents can have any number of causes including a negligent bus driver, another driver or pedestrian, being negligent, or poor vehicle maintenance.  If you have been in a bus or public transportation accident in Las Vegas, you need a personal injury lawyer you can trust.
Las Vegas Personal Injury Lawyers
Hale Injury Law is one of the most trusted and experienced personal injury law firms in the Las Vegas Valley. We not only help auto accident injury victims, but we help victims of accidents involving public transportation accidents and bus accidents of all types. Whether you were a victim of an accident involving a privately owned bus or one ran by the RTC, our attorneys are experts at getting you the compensation you deserve.
Starting with a thorough investigation of your accident to determine fault, through medical treatment and negotiations, Hale Injury Law will be fighting for you the entire way. Our personal injury attorneys work all types of bus related accidents including collisions and acts of negligence.
Bus Related Accidents in Las Vegas
The transit authority for all of Southern Nevada is the Regional Transit Commission of Southern Nevada ("RTC"). If you are planning on using the public transportation system in the city of Las Vegas, then you will be riding on the RTC. From the Double Decker buses touring the Las Vegas Strip to the network of buses running from Boulder City to Aliante, the RTC is the go-to public transit for all of the Las Vegas Valley.
Other forms of public transportation in Las Vegas are the monorail and other tram services that transport from casinos to shopping malls, hotel and the airport. If you were injured while riding any type of Las Vegas public transportation, or in a vehicle struck by a bus, do not hesitate to contact Hale Injury Law to find out your rights.
Who Can Be Injured?  It can be the passenger of the bus or another vehicle.  Or it can be a pedestrian or cyclist.  In any case, bus injuries can be very serious as buses are among the largest vehicles on our roads.
Chartered Buses and Las Vegas Tourism
Since Las Vegas is a major hub for tourism for the west coast and Nevada, chartered buses are a common occurrence on the Las Vegas streets. These buses do not have to meet the same strict regulations that the RTC has to uphold and therefore they are in a position of increased risk for accidents. With tours from the heart of the city of Las Vegas to the Hoover Dam, Grand Canyon, and Zion, tourists are able to see more of the beauty of the southwest. These chartered trips do not come without their risks. Since these buses do not have to meet the same regulations, crashes can result in serious injuries and even death for some victims.
Injury Lawyers You Can Trust
When an injury does occur from a bus accident or other public transportation accident, our experienced attorneys can help. We deal with injuries sustained due to negligence, and not just the collision claims.  At Hale Injury Law our accident lawyers are very familiar with state transportation laws and will fight hard to get you the compensation you deserve.